Beautiful lemon spaghetti with parmesan and pea shoots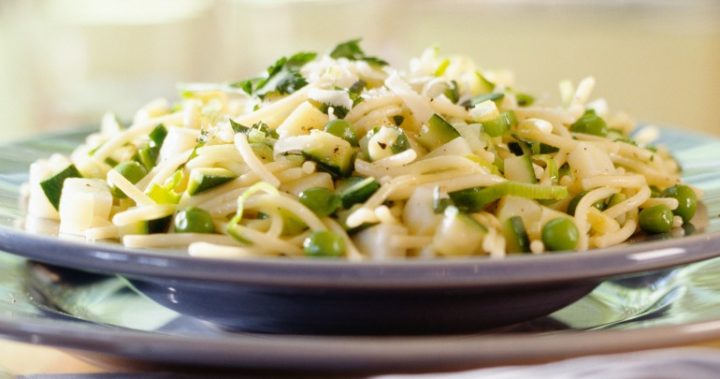 Sometimes, the simplest of ingredients can make the most unexpectedly tasty meals. This pasta dish features a simple sauce of lemon and olive oil, as well as pea shoots – arguably one of the most underrated fresh ingredients out, as they have the most lovely flavour – and is brought together with a generous sprinkling of parmesan, which not respectable pasta would be without.
With its simple, fresh and light sauce, this pasta really hits the spot for a spring dinner, and is really quick and easy to make as well!
Ingredients
2 heaped cups fresh pea shoots
Zest of 1 large lemon
1/4 cup lemon juice
1/3 cup good-quality extra virgin olive oil
1 cup grated parmesan cheese, plus extra to serve
Fresh ground black pepper, to taste
200g spaghetti
1/2 cup pasta water (reserved from the spaghetti)
Salt, to taste
Method
Cook spaghetti in a large pot of well-salted boiling water until al dente, then drain and set aside (reserving 1 cup of water).
While spaghetti is cooking, in a large bowl, combine lemon zest, lemon juice, olive oil, grated parmesan cheese, and fresh ground pepper.
Add cooked spaghetti and reserved water to the bowl with the olive oil mixture and toss to combine.
Add pea shoots and toss until they've softened slightly, and the parmesan has melted into a smooth sauce.
Add salt to taste, and serve immediately with extra parmesan.