Fall-off-the-bone slow cooker ribs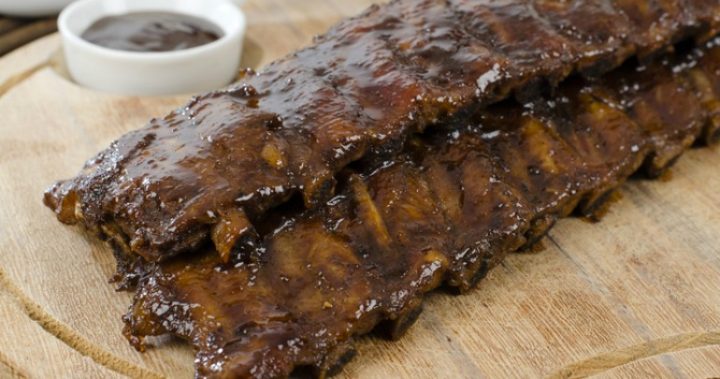 Ribs are something most of us save for special occasions, but this recipe is so delicious and easy you'll want to make it every night of the week! You can buy your ribs at the supermarket and trim them up yourself, you go to your local butcher instead and ask them to do it for you – they'll be happy to! For this recipe, the ribs are cooked in the slow cooker for up to eight hours before being removed and brushed with barbecue sauce. Then they're put in the oven for the last 10-15 minutes of cooking to allow the sauce to beautifully caramelise and turn lovely and sticky. The meat will nearly be falling off the bone when you serve it up, it's so succulent! Enjoy!
Ingredients
1.3k baby back ribs, trimmed
Salt and ground black pepper, to taste
1/2 cup water
1/2 onion, sliced
1 clove garlic, diced
500g bottle barbecue sauce
Method
1. Season ribs with salt and pepper. Pour water into slow cooker. Layer the ribs into the slow cooker. Top the ribs with onion and garlic. Cook on High for 4 hours (or Low for 8 hours).
Ad. Article continues below.
2. Preheat oven to 190C. Transfer ribs to a baking tray lined with baking paper. Discard onion and garlic. Coat ribs with barbecue sauce. Bake in preheated oven until the sauce caramelises and sticks to the meat, 10 to 15 minutes.
—————————————————–
If you'd like to see more recipes from Starts at 60, click here. And if you have a recipe you'd like to share with the Starts at 60 community – we'd love to share it! Submit them to us by completing the form below.
Submit your article here