Easy peasey no-bake choc-coconut slice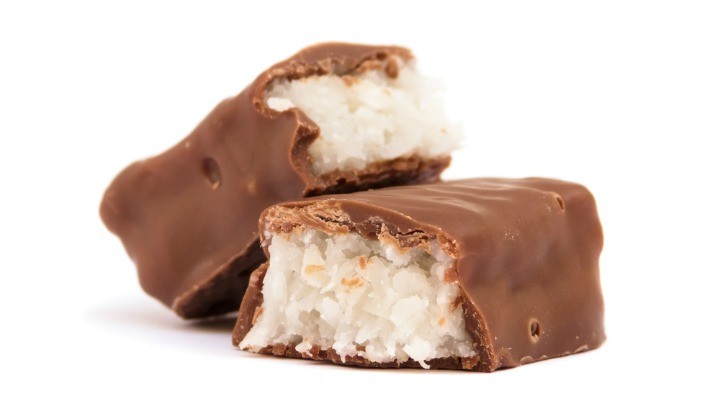 Yes, it really is this easy to whip up a sweet treat – just mix, dip and chill. And, with just four ingredients, you can replicate an old favourite chocolate bar at a fraction of the cost.
This is a great recipe for short-notice visitors or events, and you can also enlist the grandkids to help.
Ingredients
2 cups shredded coconut
1 can sweetened condensed milk
1 cup icing sugar
280gm chocolate (melted)
Method
Ad. Article continues below.
In a large bowl, stir together the coconut, condensed milk and sugar. Press into a greased 22cm x 30cm pan and freeze until firm.
Cut slice into squares with a sharp knife and dip into melted chocolate. Place bars onto sheets of baking paper. Leave to harden and enjoy!
If you like, you can sprinkle a little coconut or even hundreds and thousands on the chocolate while the chocolate is still wet.
Does this remind you of anything? Are you a Bounty person or a Cherry Ripe person?