Easy Italian-style savoury scones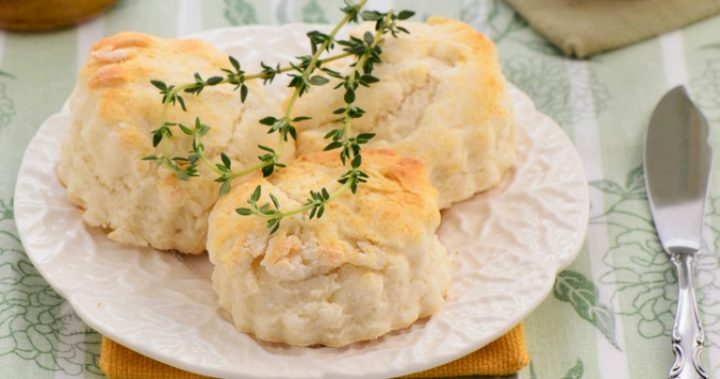 Treat your tastebuds to a family favourite – buttery scones.
If you love an afternoon savoury snack, this recipe is for you. In this recipe we have taken the traditional scone and added an Italian-style twist. Completed with sun-dried tomatoes and basil, these savoury scones work perfectly with a touch of cream cheese or ricotta.
The best part is they're easy to make and time efficient, too. This is the perfect recipe to have on stand-by just incase you need to whip up something quickly.
If you want to make it into a meal, this recipe also goes great with a serve of hearty soup. You can find a recipe for that here.
Ingredients
2 cups self-raising flour
1 tbsp caster sugar
Pinch of salt
60g butter, chilled, chopped
3/4 cup buttermilk
Buttermilk, extra for brushing
1/4 sun dried tomatoes, finely chopped
2 tbsp fresh basil leaves, finely chopped
Method
Preheat oven to 200℃.
Line baking tray with baking paper and position oven rack in top half of oven.
Sift flour, sugar and salt into bowl.
Add butter. Using fingertips, rub butter into flour mixture until mixture resembles fine breadcrumbs.
Add tomato and basil.
Make a well in centre of mixture, add buttermilk.
Use a flat-bladed knife to stir until sticky dough forms.
Knead gently onto lightly floured surface until just smooth.
Roll out dough to a 20cm square. Cut into 16 squares.
Place scones, just touching, on prepare tray.
Bake for 15 minutes or until golden.
Serve with a side of hearty soup!