Easy and delicious no-bake caramel slice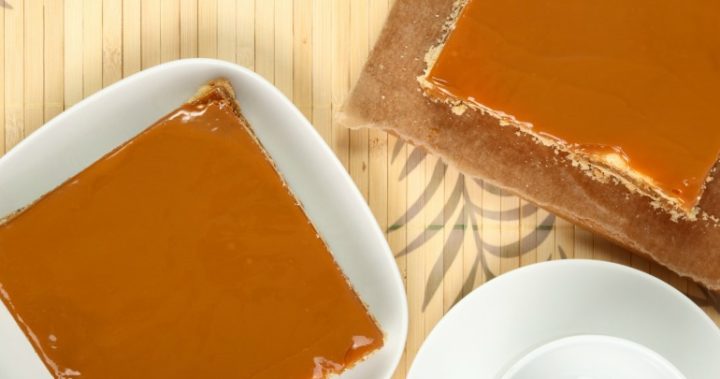 It's seems the entire country is going nuts for Caramilk chocolate lately and this delicious recipe takes the tasty treat and turns it into something even more amazing.
It's easy to make, with only six ingredients, and makes the perfect afternoon tea snack. Best of all it doesn't require any baking and is a simple mix and refrigerate! Once it's ready, slice into squares and store in an air-tight container in the fridge to protect it from the summer heat and sneak a piece whenever you're feeling peckish!
Read More: Whoops! Cadbury brings back Caramilk chocolate – then recalls it
Ingredients
250g packet plain biscuits
190g block Cadbury Caramilk chocolate
60g butter
1/4 cup desiccated coconut
3/4 of a 395g tin sweetened condensed milk
190g block Cadbury Caramilk chocolate, extra for topping
Method
Prepare a slice tin by greasing and lining it with baking paper.
Crush up the biscuits into a fine consistency using a food processor.
Melt together the butter and caramilk chocolate in the microwave until smooth.
Stir in the condensed milk, coconut and biscuit crumbs until combined.
Pour the mixture into the prepared slice tray.
Place the slice in the fridge and start making the topping.
To make the topping, melt the second block in the microwave and mix until smooth.
Remove the slice from the fridge and evenly spread the chocolate over the top.
Place the slice back in the fridge and leave it to set for two hours. When the slice is completely hardened, cut it up into small squares and serve.