Deliciously healthy veggie and haloumi bake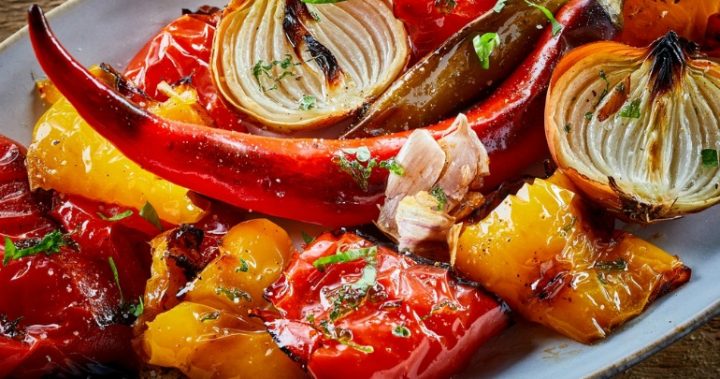 This delicious bake can be a meal on its own, a side dish, or a tasty lunch for any occasion.
This recipe packs a real punch for flavour, and it's super simple and healthy at the same time. What could be better?
You can throw in whichever veggies you love most, and adjust the recipe to your personal tastes. The haloumi (or "squeaky cheese" as it often gets called) adds a good bit of protein to complete the meal nutritionally, and you can use up any veggies that may be going to waste in your fridge.
It's a great way to stretch your groceries at the end of the week before shopping day.
Ingredients
A variety of colourful veggies – for example, pumpkin, zucchini, capsicum, sweet potato, tomatoes
1 packet of haloumi
1-2 onions, chopped
2 cloves of garlic, crushed or finely chopped
Olive oil
Salt, pepper and fresh herbs (rosemary, basil, oregano)
Method
1. Preheat oven to 200C and spray a large baking dish with nonstick cooking spray.
2. Chop vegetables and haloumi into small pieces and place in a sprayed baking dish.
3. Sprinkle garlic and onion over vegetables, and add your chosen herbs and / or spices.
4. Drizzle with olive oil and bake for 30-40 minutes, or until vegetables are tender and golden.
5. Season with salt and pepper and serve immediately.