Delicious winter mushroom soup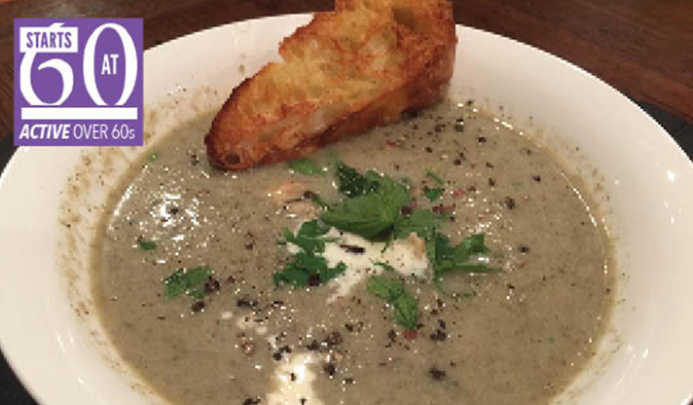 I made this beautiful mushroom soup and had everyone coming back for more. So much so, they ate me out of what I had hoped would be bowls of leftovers for lunch. I hope you enjoy it as much as we did.
Ingredients
1 onion, finely chopped
2 sticks celery, finely chopped
650g mixed mushrooms, (preferably swiss, enoki
olive oil
3 cloves garlic, peeled and sliced
a handful of sprigs of fresh flat-leaf parsley, chopped finely
5 sprigs of fresh thyme
1.5 litres liquid chicken stock
freshly ground salt and pepper
100 ml cream
4-6 slices turkish bread
some leaves of green parsley, set to one side (for decoration at the end)
Method
Put to the side the leaves of parsley for decoration
Ad. Article continues below.
Heat your olive oil in a large saucepan. On a medium heat fry the onions and celery until clear. Add to the saucepan the mushrooms, the chopped parsley, thyme and garlic. Put a lid on, and let the mushrooms and other ingredients sweat, over a medium heat, until cooked down, stirring occasionally.
Add 1.5 litres of chicken stock to the saucepan, and bring to the boil. Simmer for 15 minutes.
Whizz with a bar mix or handheld blender until a fine texture, then add 100ml of cream.
Serve with toasted turkish bread, garnish with the leafy parsley and a dollop of cream in the centre.
To submit one of your own recipes to share with the Starts at 60 community, click here.