Delicious slow cooker cashew chicken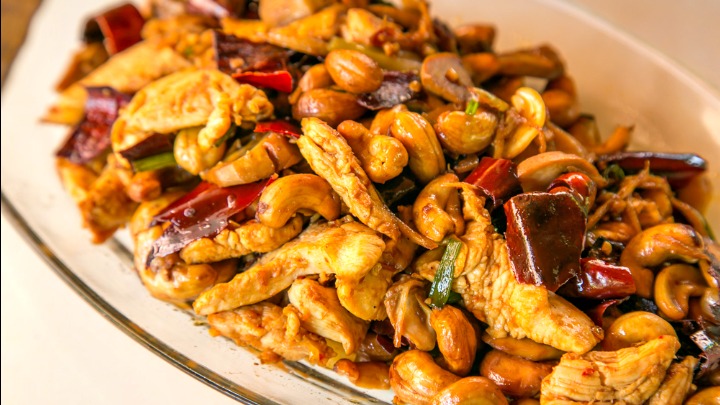 Looking for a dinner full of flavour on a cold night? Why not a recipe that doesn't require you to wait by the stove?
Ad. Article continues below.
This slow cooker recipe is so delicious and tasty that your tastebuds will be activated!
Serve it with freshly cooked Jasmine rice or you can also eat it own its own with a crispy salad on the side.
Ingredients
4 skinless chicken breasts(diced)
1/4 cup all purpose flour
1/2 tsp black pepper
1 Tbsp canola oil
1/4 cup soy sauce
2 Tbsp rice wine vinegar
2 Tbsp tomato sauce
1 Tbsp brown sugar
1 garlic clove, minced
1/2 tsp grated fresh ginger
1/4 tsp red pepper flakes
1/2 cup cashews
Method
1. Combine flour and pepper in resealable food storage bag. Add chicken. Shake to coat with flour mixture.
2. Heat oil in skillet over medium-high heat. Brown chicken about 2 minutes on each side. Place chicken in slow cooker.
3. Combine soy sauce, vinegar, ketchup, sugar, garlic, ginger, and pepper flakes in small bowl; pour over chicken.
4. Cook on LOW for 3 to 4 hours. Add cashews and stir.
5. Serve over rice. Makes 4-6 servings.
Will you be making this?