Delicious, slow cooked bread and butter pudding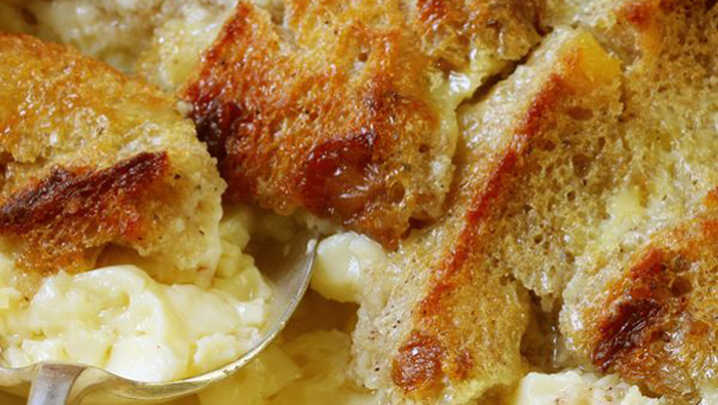 There is nothing like a beautiful, warm winter dessert and this recipe is a treat!
Ingredients
4 to 6 slices of Spiced Fruit Bread, buttered, crusts removed, each slice cut into four pieces
2 cups milk
4 eggs
1/4 cup sugar
1/2 teaspoon vanilla extract
1/2 cup sultanas or mixed dried fruit
1/4 teaspoon nutmeg
Method
Ad. Article continues below.
Place bread slices in slow cooker.
In a bowl place the milk, eggs, sugar and vanilla essence and beat until smooth. Pour this mixture over the bread and sprinkle over the sultantas and nutmeg.
Cover and cook on low for 3-4 hours.
Serve warm or chilled with cream and or ice-cream.