Delicious savoury pumpkin frittata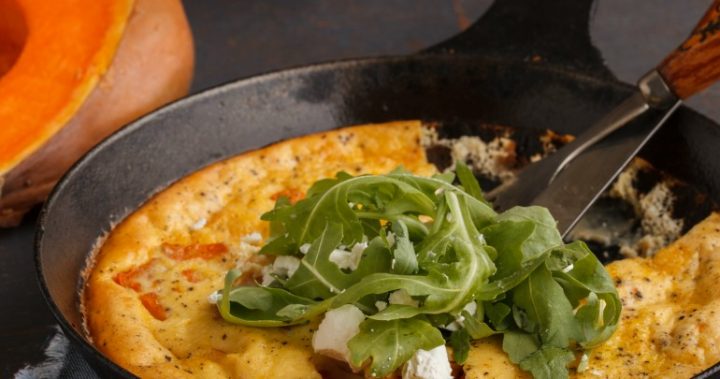 Butternut pumpkin completed with a cheesy centre, what more could you want?
This budget-friendly recipe is great to whip up for an unexpected visit.
Leftovers are just as tasty warmed up the next day, just remember to store in an airtight container in the fridge to keep fresh.
This delicious savoury pumpkin frittata works great with a side of fresh salad topped with feta cheese.
Ingredients
250g butternut pumpkin, peeled, thinly sliced
6 eggs
1/4 cup milk
2 green onions, sliced
1/2 cup grated tasty cheese
1 garlic clove, crushed
2 tbsp tasty cheese, grated, extra
Method
Preheat oven to 200°C.
Grease a 6cm-deep, 20cm-round cake pan.
Line base and side with baking paper.
Place pumpkin in prepared pan.
Whisk eggs and milk together in a bowl.
Stir in onion, cheese and garlic.
Pour over the pumpkin in pan. Sprinkle with extra cheese.
Bake for 30 minutes or until set.