Delicious no-sugar banana muffins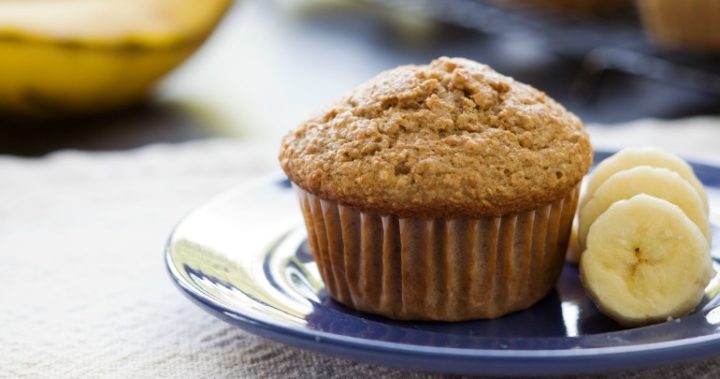 This recipe is perfect for those who are health conscious, but still enjoy indulging in a sweet treat. Made with minimal ingredients this recipe is easy to whip up and best of all, it's sugar-free.
The natural sweetness of the bananas more than makes up for the lack of sugar, but you can add a splash of maple syrup if you feel like stepping things up a notch. To whip this one up, simply mix all the ingredients in a large bowl and portion out into a muffin tin. They're perfect for afternoon tea, dessert or even breakfast on the go. Take a muffin as a snack when you are out in town or give a few out when the grandkids come around.
There is no need to feel guilty when chowing down on this sweet treat!
Ingredients
1 3/4 cups self-raising flour
1/2 tsp bi-carb soda
75g butter, melted
2 eggs
1/4 cup milk
2 very ripe bananas, mashed
Method
Preheat oven to 180°C and line and grease a 6-hole muffin tray.
Add flour and bicarb soda to a large mixing bowl and combine.
In a separate bowl mix together bananas, eggs, milk and melted butter.
Add the banana mixture to the flour mixture and mix until combined.
Evenly spoon the batter into prepared muffin tray.
Bake for 20 minutes or until a tester comes out clean.
Cool on a wire rack before serving warm with a curl of butter.