Delicious lighter potato gratin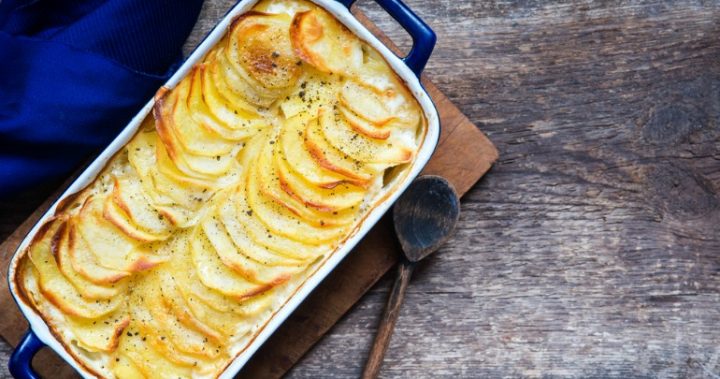 Potato gratin is a classic dish for a reason – everyone loves it! The combination of cheese, potato and that creamy, delicious sauce is a delight for your taste buds, and will have to going back for seconds. Unfortunately, like many tasty dishes it's not the healthiest, so this version has a couple of changes to create something a little lighter.
While there's nothing wrong with treating yourself every now and again, it's always good to make healthier choices where you can and this gratin does just that! Instead of cream, use light evaporated milk and cut the cheese down to just 2 tablespoons. If you really want to step the flavour up a notch, try sprinkling some french onion soup mix between layers.
Ingredients
185ml can light and creamy evaporated milk
2 garlic cloves, crushed
700g desiree potatoes, peeled, thinly sliced
1 small brown onion, thinly sliced
1/3 cup fresh breadcrumbs
2 tablespoons finely grated parmesan cheese
Method
Preheat oven to 180C and Lightly grease a 6 cup-capacity baking dish. Combine milk and garlic in a jug.
Layer one-quarter of the potatoes over base of prepared dish. Top with one-third onion. Repeat layers, finishing with potato.
Top with milk mixture, breadcrumbs and parmesan. Bake for 45 to 50 minutes or until potato is tender and breadcrumbs golden.