Delicious layered prosciutto potato bake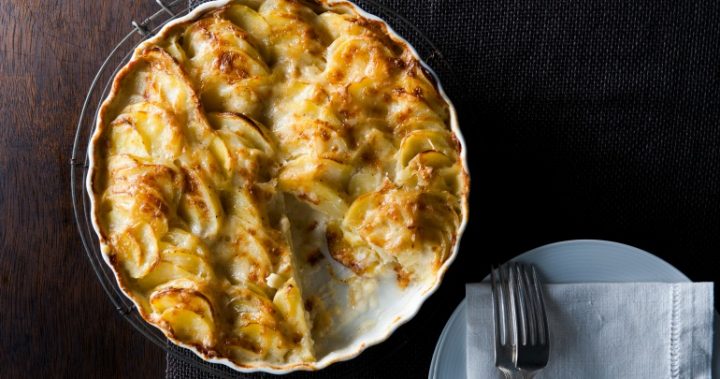 Looking for a great side dish for the festive season? Look no further than this deliciously creamy potato bake complete with Italian prosciutto and tasty parmesan cheese.
Potato bake is a classic comfort food that the whole family can enjoy. Even the most discerning of children and grandchildren love a good potato bake!
While you could use bacon instead of prosciutto, go for the fancy stuff if you're looking for something a little more special for the Christmas table.
The great thing is if there are any leftovers you can always store them in the fridge for Boxing Day lunch!
Ingredients
450ml pouring cream
185ml (3/4 cup) milk
2kg potatoes, peeled, thinly sliced lengthways
1 small brown onion, halved, thinly sliced
100g prosciutto halved lengthways
20g (1/4 cup) finely grated parmesan
Method
Preheat oven to 170°C.
Mix together the cream and the milk and season with salt and pepper.
Place one layer of potatoes along the bottom of an ovenproof baking dish or pie tray.
Add a layer of onions on top and repeat the process until you have no more potatoes or onions.
Pour over the cream mixture.
Cover the dish with foil and place on the oven for 1 1/2 hours until the potato is tender.
Remove the potato bake and increase the oven temperature to 180°C.
Take off the foil and using a fork, push the prosciutto into the different layers of the potato bake.
Top with the parmesan cheese and bake uncovered. in the oven for a further hour until golden.
Serve as a side with roast meat for lunch!