Delicious lasagna in the slow cooker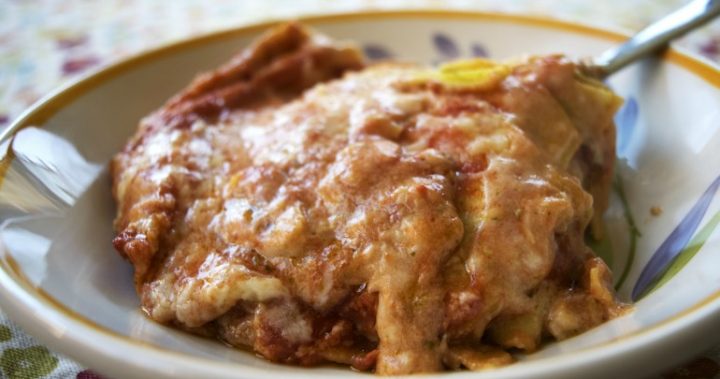 Slow cookers recipes are a big favourite in the colder months, not only because they're easy – just pop the ingredients in, set and forget – but because there's nothing quite like the delicious scents of warming and wholesome foods cooking filling the house when it's cold and miserable out. It really makes it feel cosy and homely.
Many people are surprised to learn that the old favourite lasagna can in fact be cooked in a slow cooker, and it's delicious! Give this a try next time you are craving a homemade lasagna – the whole family will love it!
If you like, you can add extra grated veggies to your lasagna to give it an extra nutritional boost.
Ingredients
500g mince
1 onion, chopped
1/2 teaspoon garlic powder
1 jar passata
1/2 teaspoon oregano
1 package lasagna sheets
1 340g package cottage cheese
1/2 cup grated parmesan cheese
1 (340g) packet shredded mozzarella cheese
Method
1. Brown the beef and the onion in a frying pan over medium-high heat. Add garlic, passata, and oregano and bring to a simmer, then take off the heat.
2. Spray the slow cooker with non-stick cooking spray, then add a layer of meat sauce, then a layer of the cottage cheese, some of the parmesan and some of the mozzarella cheese. Then add a layer of lasagna sheets.
3. Continue layering until all the ingredients are used up, then finish with cheese.
4. Cook on low for 6 hours or high for 4 hours. Serve with a salad and crusty bread.