Delicious crispy cauliflower cheese muffins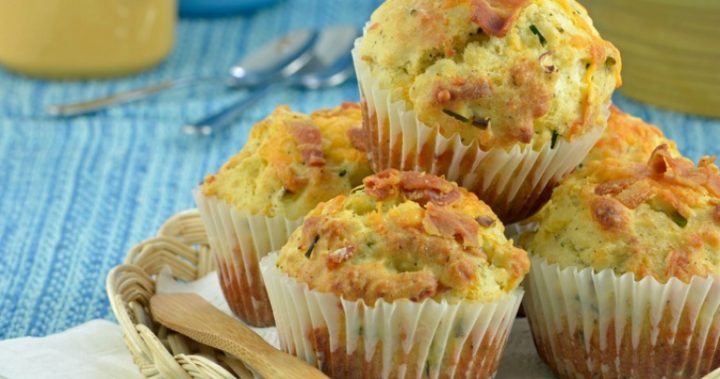 These cheesy cauliflower muffins are great to have on hand and work a treat when you're feeling peckish.
This easy recipe includes cheese, bacon, egg and cauliflower, all working together to create a tasty savoury flavour.
If you have a fussy little eater in the family, this delicious recipe is a fantastic way to incorporate cauliflower into their diet. You can also add any other extras you like, such as chopped broccoli or spinach.
Serve warm with a little butter and enjoy!
Ingredients
50g butter, melted
1/2 cup panko breadcrumbs
500g cauliflower, cut into florets
1 egg, lightly beaten
250ml tub Philadelphia light cream (for cooking)
1 1/4 cup almond meal
3/4 cup grated reduced-fat tasty cheese
2 shortcut bacon rashers, trimmed, finely chopped
1 tsp fresh thyme leaves
Method
Preheat oven to 220°C.
Using 1/2 melted butter, grease the holes of muffin pan.
Spoon two teaspoons of breadcrumbs into each hole and shake to coat base and sides.
Shake out any excess.
Reserve 1/2 cup cauliflower florets.
Place remaining cauliflower in food processor. Process until finely chopped.
Transfer to a bowl. Add egg, cream, almond meal and 1/2 cup cheese.
Season with salt and pepper. Divide mixture evenly among prepared pan holes.
Thinly slice remaining cauliflower florets.
Place in bowl with bacon, thyme and remaining cheese. Toss to combine.
Top cauliflower cheese in pan with bacon mixture.
Brush with remaining butter.
Bake for 20 to 25 minutes or until golden.
Let sit for ten minutes.
Feel free to sprinkle with extra thyme!