Delicious 2-ingredient Nutella cake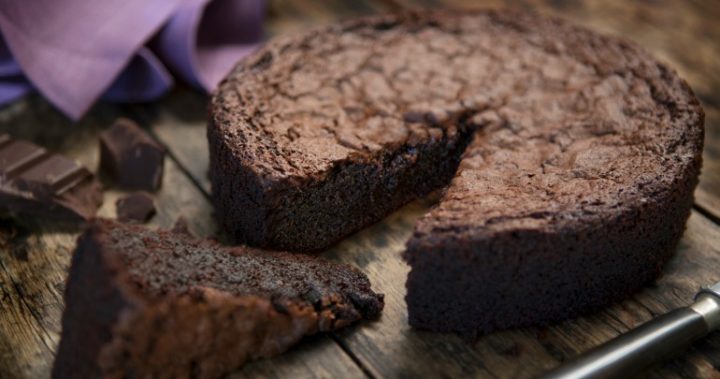 Cake baking doesn't get much easier than this incredible two-ingredient Nutella cake. While cakes can be complicated things to make, all you need to whip up this fantastic treat is Nutella and eggs – it's that simple!
The secret to getting the mouth-watering treat right every time is beating the eggs to within an inch of their lives. You'll need to beat them on high for six minutes until they've tripled in volume; this helps create a lighter, airy cake that tastes like a dream without feeling too heavy.
A light touch is required for folding the eggs into the Nutella to keep the volume, so take extra care! Once cooked, store the cake in an air-tight container in the fridge and sneak a piece whenever you wish!
Ingredients
Method
Prepare a cake tin by greasing and lining it with baking paper.
Preheat the oven to 180°C
Beat eggs using a cake mixer on high for 6 minutes; by this times your egg liquid should have tripled in volume.
Melt the Nutella in a small bowl in the microwave for around 30 seconds while the eggs are beating.
Once the eggs are done fold one-third of the mixture into the Nutella. Repeat with the next third and again with the last third.
Evenly pour the mixture into the prepared cake tin.
Cook for 20 minutes until cooked through and set aside to cool.
The cake will settle down once it cools.
Remove it from the cake tin and cut into pieces.