Crispy stuffed potatoes with melted cheese and bacon crumb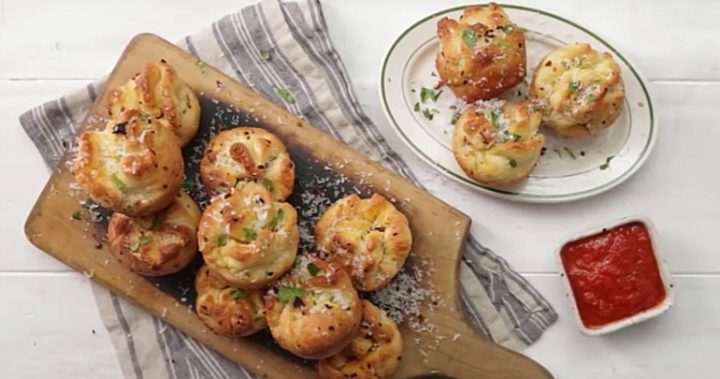 They're the perfect side dish to any roast this Christmas – but now you can make roasties a centre piece on their own.
Combining crispy roast potatoes with melted cheese, bacon and sour cream, this oven-baked favourite is a real home comfort during the festive season.
By slightly crushing the potatoes (once roasted or baked to perfection), you can create a taste sensation with the perfect blend of fillings.
Go ahead, dig in!
Ingredients
1kg baby potatoes
2 1/2 tbsp olive oil
200g packet of bacon, finely chopped into small pieces
2/3 cup pizza cheese (or any cheese to your taste)
2 tbsp breadcrumbs
1/2 cup sour cream
1 tbsp finely chopped fresh chives
Method
Preheat oven to 200°C (or 180°C for fan ovens).
Scatter potatoes in a baking tray with 2 tbsp olive oil, ensuring they're covered on all sides.
Lightly season with salt and pepper, before baking for 40 minutes – or until tender.
Meanwhile, heat remaining oil in a frying pan and fry bacon for a few minutes, until lightly browned on both sides.
Lightly crush the cooked potatoes with a fork, to break the top, before topping with cheese and breadcrumbs.
Continue to bake for around 15 minutes, or until cheese has melted into the potatoes.
Lightly pour on sour cream, chives and bacon pieces.
This is perfect served with kale leaves and sour cream for dipping.