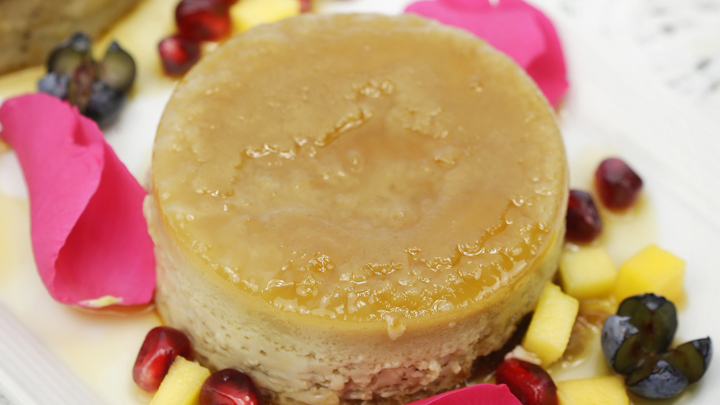 All you need is four ingredients to make this delicious creme caramel masterpiece. It's also a diabetes friendly recipe!
Makes 4
Ingredients
1 tablespoon (3g) custard powder
1 cup (250ml) almond milk
1⁄4 cup (60g) rice malt syrup (or honey)
2 large eggs
Method
Preheat oven to 180ºC. Whisk together the custard powder, almond milk, half the agave and the eggs until well combined. Into 4 small ramekins divide the remaining agave to cover their bases. Then gently pour the egg mix in over the nectar. Place the ramekins in a deep baking dish. Pour boiling water into baking dish until halfway up the sides of the ramekins. Bake for 30 minutes or until just set. Remove baking dish from the oven. Remove ramekins from the water. Set aside to cool. Refrigerate overnight then, when ready to serve, run a thin knife around the edge of each dish. Turn out onto plates to serve.
Ad. Article continues below.

Taken from 4 Ingredients Diabetes
Avaiable for $16.95 from Booktopia
Do you have any other favourite diabetic-friendly recipes? Share with us below.