The best buttermilk onion rings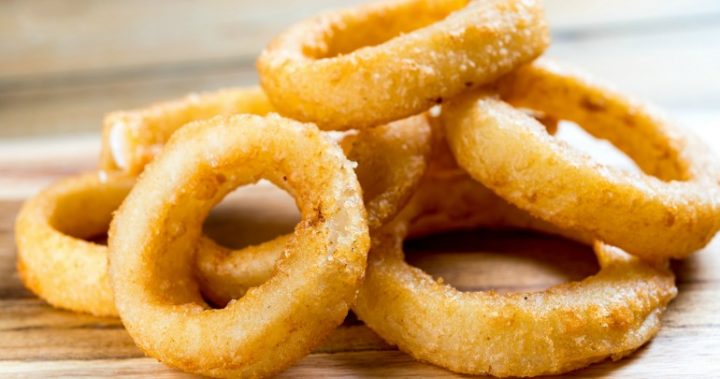 Perfectly crispy onion rings that crunch when you bite into them are deliciously satisfying, so why not give this easy recipe a try and whip up your own as a treat for the family.
This recipe is super easy and quick so whether you're making these as a side dish to go with dinner, or as a quick snack for friends, you won't have to wait long before you can tuck in and taste them.
If you want to make the recipe a bit healthier, you could try cooking the onion rings in an air fryer or substitute sunflower oil for a healthier option.
Ingredients
3 brown onions
100 g plain flour
300 ml buttermilk
300 g fine cornmeal
1/2 tsp cayenne pepper
1/2 tsp paprika
Sunflower oil for frying
Method
Peel and cut the onions into thin 3mm rings, then put to one side. If you have time, you can leave the onions in the fridge overnight to dry out.
Take three bowls and add the flour to the first. Pour the buttermilk into the second and fill the third with the cornmeal, seasoned with the cayenne pepper and paprika.
Toss the onion rings in the flour, then the buttermilk, and finally coat in the cornmeal.
Pour the oil into a heavy-bottomed pan and heat to around 180°C. Once the oil is hot enough fry the onion rings in batches for around 1 minute, or until crispy, flipping them if needed.
Carefully remove them with a metal spoon, and drain on kitchen paper.