Fresh and healthy spring vegetable gnocchi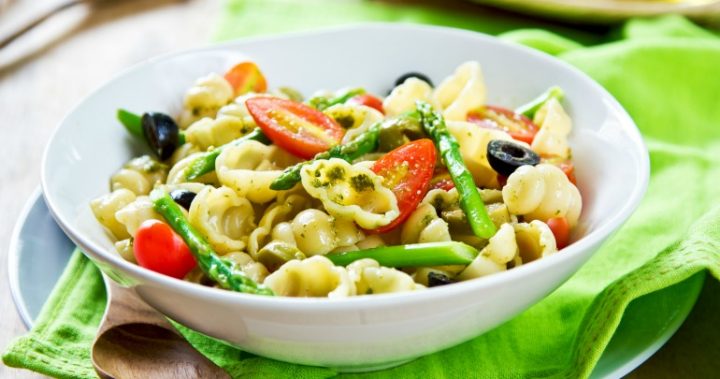 It's the time of year that most people are avoiding overly heavy, creamy, pasta dishes in favour of salads and other lighter dishes. However, that doesn't mean a dish can't be fresh, healthy AND satisfying.
This fresh and healthy spring vegetable gnocchi combines the fresh flavours of some delicious seasonal veggies with gnocchi in a scrumptious light, creamy sauce. It's just the thing to serve up if you're hosting friends or family for dinner, or if you're only cooking for one.
The end result is a restaurant quality meal which is surprisingly quick and easy to make. Yum!
Ingredients
1 package gnocchi
1 tablespoon olive oil
2 shallots, thinly sliced
Salt and freshly ground pepper
1 bunch asparagus, chopped into 2cm pieces
1 cup spring peas, thawed if frozen
1 cup cherry tomatoes, halved
1/2 cup grated parmesan cheese
1/4 cup heavy cream
1 tablespoon fresh lemon juice
Red pepper flakes, for garnish
Method
Bring a large pot of salted water to the boil and cook gnocchi according to the package directions. Drain and set aside.
Heat olive oil in a large frypan over medium heat. Add shallots and pinch of salt and pepper, cooking for 2-3 minutes until shallots are tender. Add the asparagus and cook for 8-10 minutes until asparagus is fork tender.
Add peas, cherry tomatoes, and cooked gnocchi, cooking for a further 2-3 minutes until peas and tomatoes are heated through.
Remove from heat and stir through parmesan cheese, cream and lemon juice. Sprinkle with red pepper flakes to garnish.