Classic lemon and date slice like Mum used to make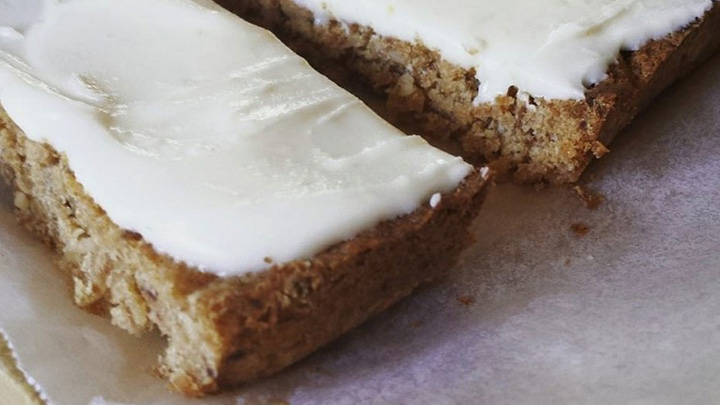 Making a classic recipe brings back such fond memories, and it's clear this lemon and date slice was always made with a lot of love.
Ad. Article continues below.
Passed down over the years, many of us will remember this iconic slice, but if you don't, or you'd love to have a taste again, then we have the recipe for you.
This is a nice change from the typical lemon slice, but still has that beautiful fresh taste!
1 cup plain flour
1 cup coconut
1 cup chopped dates
½ cup caster sugar
1 tsp baking powder
125g butter
1 tbsp golden syrup
Icing:
2 cups pure icing sugar
20g butter, softened
2.5 tbsp lemon juice
Method
Preheat oven to 180 degrees. Grease and line a square slice tray with baking paper.
Melt butter and golden syrup together on the stovetop or in the microwave.
Sift dry ingredients into a bowl and pour over the melted butter and golden syrup, mixing well.
Press this mixture firmly into slice tin and place into the oven for 20 minutes or until lightly golden.
To make the lemon icing, sift icing sugar into a bowl and add the butter and lemon juice.
Beat with a wooden spoon until smooth and combined.
Spread icing over warm slice.
Stand at room temperature for 30 minutes or until icing has set.