Classic blueberry and white chocolate scones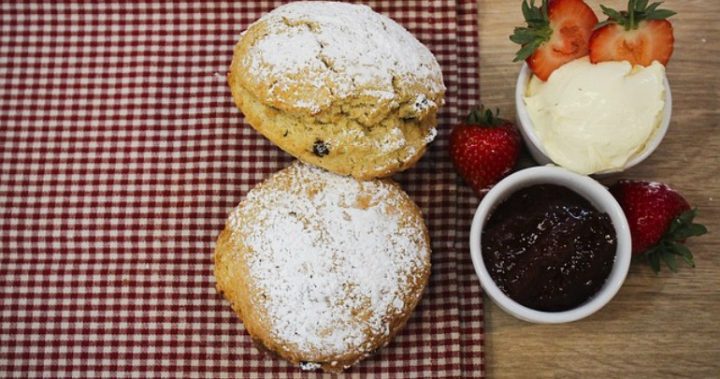 Treat your tastebuds with these light and fluffy scones.
Easy to whip up, this five-ingredient recipe is great to have on hand, especially when the grandchildren come to visit. The best part is, you can substitute the fruit to your liking.
Scone dough isn't always easy to make but the trick to a light, fluffy scone is to keep the dough as soft and unworked as possible. Pair with a side of fresh cream and jam, and enjoy!
Ingredients
3 cups self-raising flour
1 cup chilled lemonade
1 cup thickened cream
150g frozen blueberries
150g white chocolate, finely chopped
Method
Preheat oven to 220°C.
Line baking tray with baking paper.
Place flour in large bowl and make well in centre.
Pour in lemonade and cream.
A blueberries and white chocolate.
Use flat-bladed knife to stir until soft, sticky dough forms.
On a lightly floured surface, knead until smooth.
Roll to 3cm thickness and cut out scones with biscuit cutter.
Place scones, side-by-side, on lined tray.
Bake for 12 to 15 minutes or until light golden.
Sprinkle with sugar and enjoy!