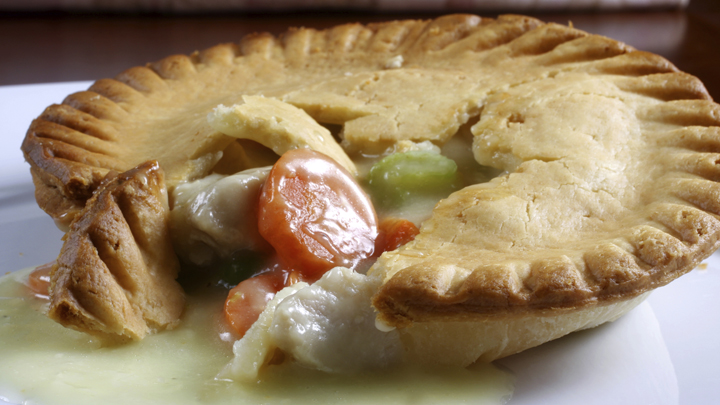 Here is a perfect winter dish for your next weeknight dinner. This is truly a hearty recipe.
Ingredients and method
Prepare your chicken. Our guest contributor actually lived on farm so plucked and gutted the roosters and prepared them for the dish. She used two roosters per pie.
Finely slice about three sticks of celery
Grate four smallish peeled carrots
Finely chop three onions, leeks and garlic and mushrooms. Cooked all together gently in butter, and if it is a bit dry just add more butter.
Add a tin of carnation evaporated milk and a container of carnation cooking cream. If needed, you can add curry powder, or put into a pie as is.
Encase in puff pastry with an egg wash and top with sesame seeds.
Bake in a moderate to hot oven until golden brown. Remove from oven and tuck in.
Ad. Article continues below.
Tell us, have you ever made chicken pie from scratch? How did it go? Will you try this recipe?
—————————————————–
If you have a recipe you'd like to share with the Starts at 60 community – we'd love to share it! Submit them to us by completing the form below.
Submit your article here