Delicious carrot, zucchini and ricotta loaf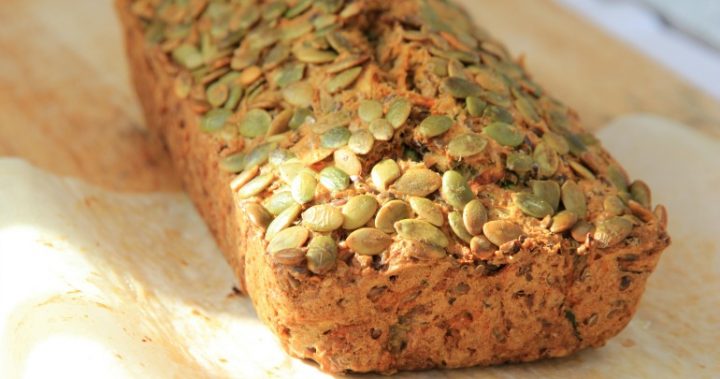 Nothing beats spreading a thick layer of butter onto a warm loaf straight out of the oven.
A delightful addition to your next family gathering, this fantastic recipe is bursting with flavour. Combining zucchini, carrot, ricotta and cinnamon, this scrumptious loaf is a must-try! It's a great — and healthier — alternative to a slice of cake and doesn't taste nearly as healthy as it really is. In fact, it's bloody delicious!
Gooey middle? Sometimes a loaf can be a little tricky to bake. Insert a skewer into the loaf (after it's been baking for one hour), and if it comes out clean, it's good to serve!
So, sit back, relax and enjoy a slice … or two!
Ingredients
350g ricotta
2/3 cup brown sugar
125g butter, melted
2 eggs
3/4 cup zucchini, grated
1/2 cup carrot, grated
1/2 cup pitted dates, chopped
1 1/2 cups self-raising flour
2/3 cup plain wholemeal flour
1 tsp mixed spice
1/2 tsp ground cinnamon
2 tbsp pumpkin seeds
Method
Preheat oven to 160°C.
Lightly grease a loaf pan. Line base and sides with baking paper.
In a large bowl, whisk together ricotta, sugar, butter and eggs.
Stir in zucchini, carrot and dates.
Sift self-raising flour, wholemeal flour and spices together into a bowl.
Lightly fold flour mixture into ricotta mixture.
Spoon into prepared tray, sprinkle with pumpkin seeds.
Bake for one hour.