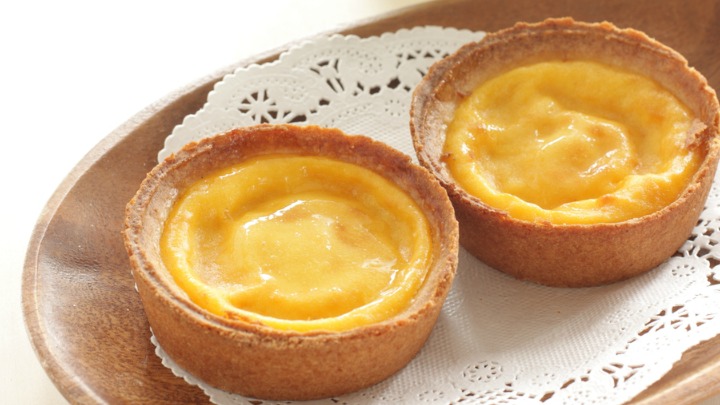 Lemon curd tarts are such a delicious treat but can often be fiddly to make thanks in large to the pastry, which can take hours. This version skips that step and uses ready-made pastry instead — because there's nothing wrong with shortcuts! You can whip up the curd quite quickly and use it in tarts, like here, or bottle it up in a jar with a pretty ribbon and give as a gift.
This gorgeous curd is sweetened with honey instead of sugar so you end up with the most beautiful subtle flavours and a bold lemony hit to bring it all home. Enjoy!
Ingredients
1 cup lemon juice
2 tablespoon lemon zest
½ cup butter
6 eggs  plus 2 yolks
⅓-1/2 cup honey
Method
Ad. Article continues below.
1. Fill a pot one-third full of water and place on medium low heat on the stove. Adjust the heat so the water is gently simmering and not more. In a heatproof bowl combine the eggs, butter, honey, lemon juice and zest. Place the bowl on the pot ensuring that the bottom does not touch the water.
2. Regularly stir with a spoon for approximately 10 minutes until the mixture has thickened and become custard like in consistency. Remove the bowl from the stove and allow to cool. It can be stored in a jar in the fridge for up to a week or in the freezer for a few months.
—————————————————–
If you'd like to see more recipes from Starts at 60, click here. And if you have a recipe you'd like to share with the Starts at 60 community – we'd love to share it! Submit them to us by completing the form below.
Submit your article here