Blueberry cheesecake ice-blocks!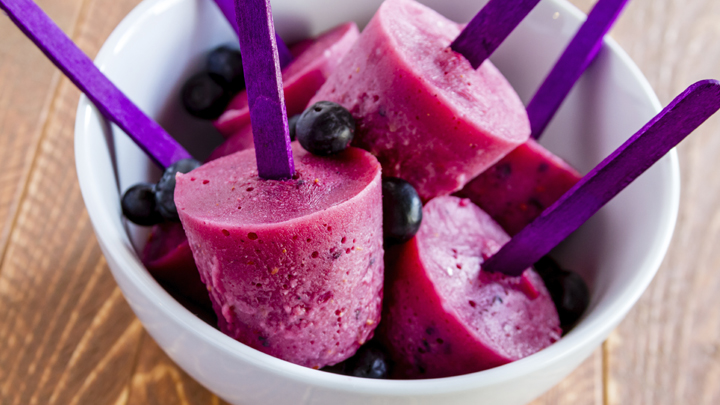 There is nothing better than a delicious slice of cheesecake, and when it is cold and only contains four ingredients, you know you've found a winning recipe!
Check out these little blueberry cheesecake ice block bites. They are perfect for warm afternoons with the grandkids or as a dessert on a balmy night.
Ingredients 
2 cups fresh blueberries
1/2 cup cream cheese, light
6 Tbsp icing sugar
2 cups whipped cream
Ad. Article continues below.
Method
Mix cream cheese, blueberries and icing sugar in a blender until smooth.
Fold in whipped cream until gently mixed.
Spoon into ice-block moulds and place in the freezer for at least four hours to harden.
Once firm, enjoy!