Blueberry and lemon curd muffins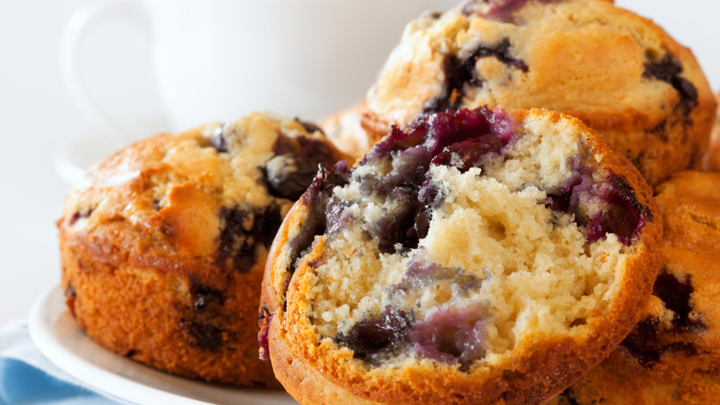 This blueberry muffin recipe replaces the traditional cream cheese with lemon curd. It gives it some tang and tastes great. We reckon this will be your new favourite muffin combination. Lemons are a wonderful ingredient for cooking and this recipe proves how a little zest can make all the different to flavour.
Ingredients
2 cups self-raising flour
3/4 cup sugar
2 large eggs
1 cup milk
2/3 cup oil
Zest of lemon
1 cup frozen blueberries
1/2 cup lemon curd
Method
Ad. Article continues below.
Preheat oven to 200C and grease muffin tray.
Sift flour and sugar in a bowl.
In a separate bowl, mix eggs, milk, oil and lemon zest. Add to flour flour mixture and fold together – do not over mix.
Sprinkle blueberries on top and fold through mixture
Spoon into muffin tray and place 1 teaspoon lemon curd on top of each muffin.
Bake for 20-25 minutes. It makes approximately 9 muffins.
Will you be making these muffins? What is your favourite muffin recipe?