Beetroot, quinoa and chocolate muffins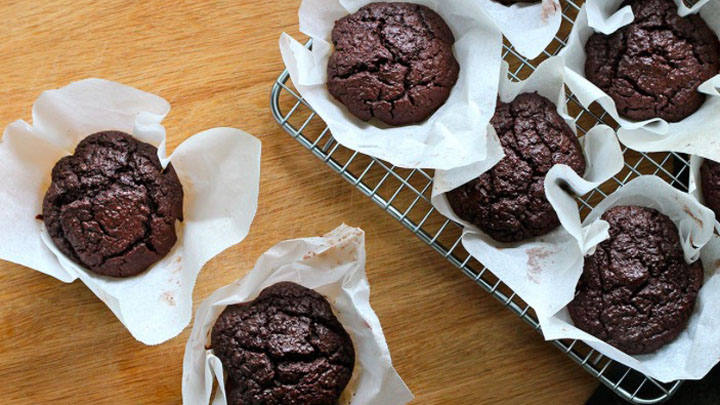 Trying to be healthy but still have an uncontrollable sweet tooth? These muffins are made with cooked quinoa and the result is a super moist, dense and rich chocolate flavour. Plus, they're gluten-free and delicious. What are you waiting for? Give this beetroot, quinoa and chocolate muffins a try!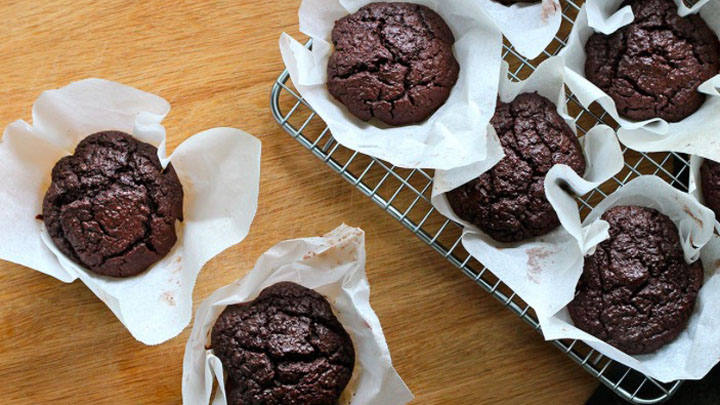 Prep: 10 minutes – Cook: 50 minutes – Serves: 10-12 muffins
Ingredients
1 cup quinoa
1/3 coconut milk
4 eggs
1 tsp vanilla extract
3/4 cup butter, melted (or coconut oil)
3/4 cup raw beetroot, grated
1 cup coconut sugar
1 cup cacao powder
1/2 tsp salt
1 1/2 tsp baking powder
1/2 tsp baking soda
Ad. Article continues below.
Method
Preheat the oven to 180°C and line a 12-hole muffin tin with baking paper or muffin liners.
Rinse quinoa thoroughly, place in a medium pot with 2 cups water and bring to the boil on the stove. Cover, reduce heat and let simmer for 10 minutes. Turn off the heat and leave the covered saucepan on the stove, lid on, for a further 10 minutes. Fluff with a fork and let it cool.
Meanwhile, combine coconut milk, eggs and vanilla in a blender and blend well. Add 2⅓ cups of cooked quinoa, plus the butter, beetroot, sugar, cacao, salt, baking powder, baking soda. Blend again until combined.
Bake in the oven for 30 minutes or until a skewer is removed clean. Check them at 20 minutes to make sure the tops are not burning. If burning, place a piece of baking paper over the top of the tray. Remove from the oven and cool in the pan before turning out onto a wire rack.
Source: The Holistic Ingredient
Would you ever attempt to make this recipe? Have you ever made a gluten-free dessert? Share with us below!