Beef burgers with Moroccan seasoning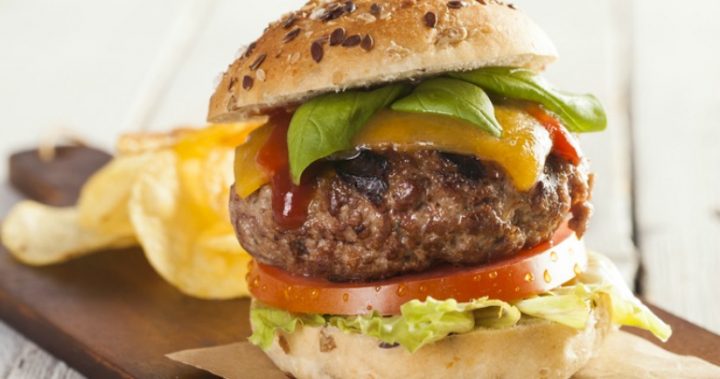 These Moroccan inspired burgers make a beautiful weekend meal. Ideal for a casual lunch, or a relaxed dinner.
You can change up your salads and sauces to suit your own tastes, or just put out the ingredients and everyone can build their own burgers! Delicious!
Ingredients
500g beef mince

1 cup bread crumbs
1 onion, diced
2 tablespoons Moroccan seasoning
1 egg
Salt and pepper
Olive oil spray
2 large red tomatoes, sliced
1 small red onion, finely diced
1 tablespoon coriander paste
1 lime
8 beetroot slices
4 turkish bread rolls, or any bread you prefer
Baby salad leaves
4 tablespoons hummus dip
Method
1. Add Moroccan seasoning, onion, breadcrumbs, egg, and salt and pepper to the beef mince and mix well. Use your hands to form into four large patties and pop in the fridge for 20 minutes if time allows.
2. In another mixing bowl, make salsa by combining tomatoes, onion, coriander paste, and season with salt and pepper and a squeeze of lime. Mix until well combined.
3. Spray a hotplate or frying pan with olive oil and heat to a medium to high heat. Cook the burgers for 4-5 minutes on each side, until cooked through.
4. Spread base of bun with hummus or yoghurt and add a handful of salad leaves and beetroot. Top with a burger patty and cover with tomato salsa. You can change up the additions and salads to the burgers to your own tastes.