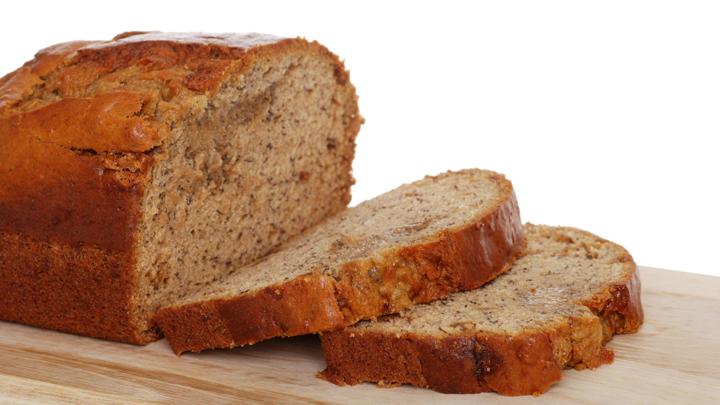 Love banana bread but want a healthier option that doesn't sacrifice taste? This banana zucchini bread is what you've been looking for!
Ad. Article continues below.
Makes 8-10 servings
Ingredients
3 tbsp unsalted butter, melted (plus more to grease)
3 tbsp coconut oil, melted or olive oil
2 1/2 cups whole wheat pastry flour
1 cup whole cane sugar
1/2 tsp sea salt
1 tsp bi-carb soda
3 very ripe bananas, mashed
1/2 cup grated zucchini
1/4 cup buttermilk
2 large eggs, at room temp
1 tsp vanilla extract
Instructions
Preheat oven to 180 and butter a 9 in x 5 in (mine is slightly smaller) bread tin.
Add mashed bananas, zucchini, buttermilk, eggs, melted oils and vanilla to the mixer bowl and mix until well blended.
Add flour, sugar, salt and bi-carb soda and mix until just blended.
Pour batter into the tin and bake for 50 to 60 minutes or until golden brown and a knife inserted into the centre comes out with a moist crumbs attached.
Cool for 10 minutes in pan. Use a knife to loosen the edges of the bread from the tin, if necessary, and remove from tin.
Let cool on a rack before cutting into slices.