Avocado and fresh crab dip with crispy tortilla chips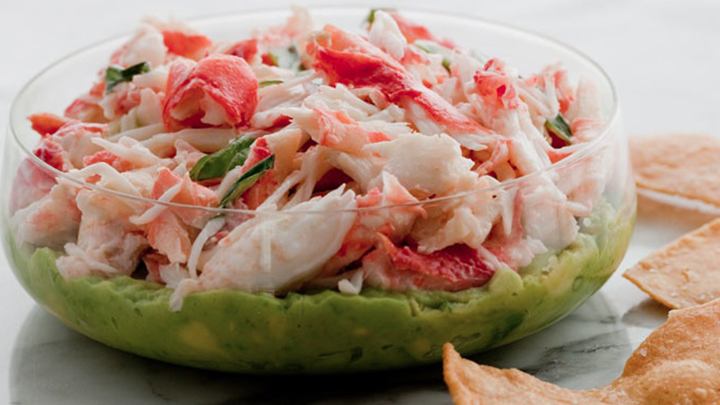 Try this fresh crab and avocado dip with crispy tortilla chips. Not only is it delicious but it is also gluten free!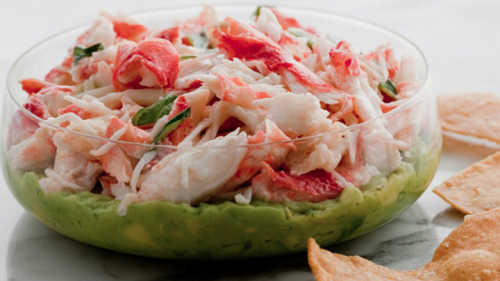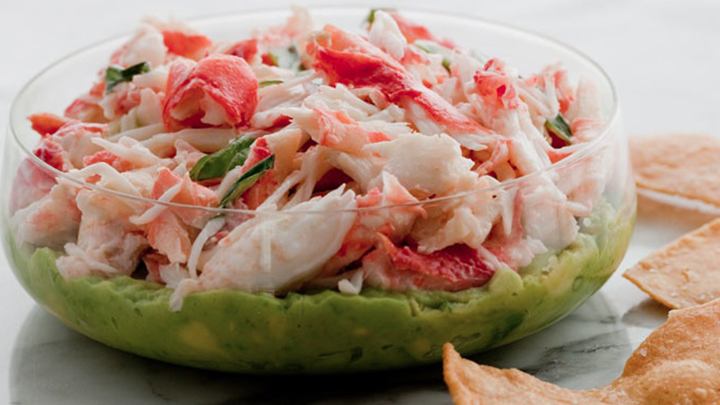 Prep: 30 minutes – Cook: 15 minutes – Serves: 6
Ingredients & Method
Avocado
Ad. Article continues below.
4 firm but ripe avocados, peeled, pitted, roughly chopped
1/4 cup sour cream
3 tablespoons fresh lime juice
1 1/2 tablespoons finely chopped fresh chives
Salt and freshly ground black pepper
In a large bowl, mash the avocados, sour cream, 2 tablespoons of lime juice and chives. Season with salt and pepper. Then, spoon the avocado mixture evenly into the bottom of a clear glass serving bowl forming an even layer and smooth the top. 
Crab
500g fresh crabmeat
1/2 cup mayonnaise
2 tablespoons thinly sliced fresh basil
1 medium red chilli, finely chopped
Squeeze the crabmeat gently to exude any excess liquid. In another bowl, mix the crabmeat, mayonnaise, sliced basil, chilli and remaining 1 tablespoon of lime juice. Season the crab with salt and pepper. Then, spoon the crab mixture over the avocado mixture, forming a second even layer and smooth the top. Cover and refrigerate the dip until ready to serve. 
Ad. Article continues below.
Chips
Canola oil, for deep frying
12 fresh corn tortillas, cut into wedges
Fresh basil leaves, for garnish
In a heavy frying pan, heat 3 inches of oil over medium-high heat. Working in batches, fry the tortilla wedges for about 3 minutes, or until they are crisp and golden brown, stirring often so they cook evenly on both sides. Using a slotted spoon or mesh strainer, transfer the corn chips to paper towels to drain any excess oil. While the chips are still hot, sprinkle them lightly with salt. 
Garnish the dip with basil leaves and serve with the tortilla chips!
What is your favourite appetiser? Share with us below!