3-ingredient fat free fruit loaf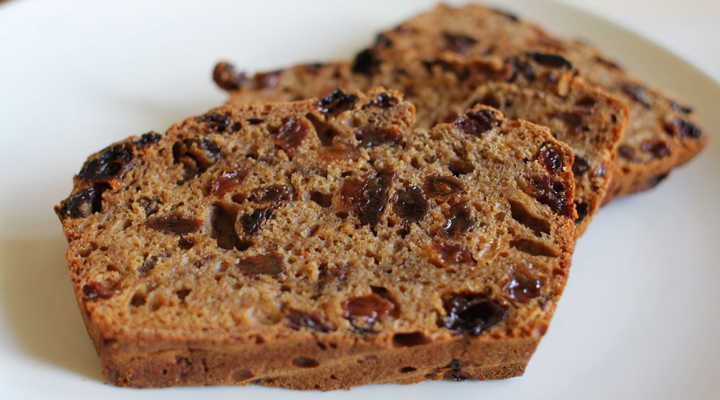 Here is a recipe for a yummy fat free loaf that has all the taste but none of the calories!
Ad. Article continues below.
Ingredients
4 cups self-raising flour
4 cups cold black tea
4 cups mixed dried fruit – I use sultanas and dried apricots.
Instructions
Mix everything together, it will be quite runny.
Pour into an 8 inch deep round tin
Cook in 180 degree oven for an hour, or until a skewer comes out clean.
This loaf will be delicious warm out of the oven, or it can be toasted the next day – if it isn't eaten beforehand!
Thank you to Jennifer Lockhart for sending this recipe in.
Photo from Pinterest