Yum or yuck? Nigella Lawson's unusual twist on classic Aussie dessert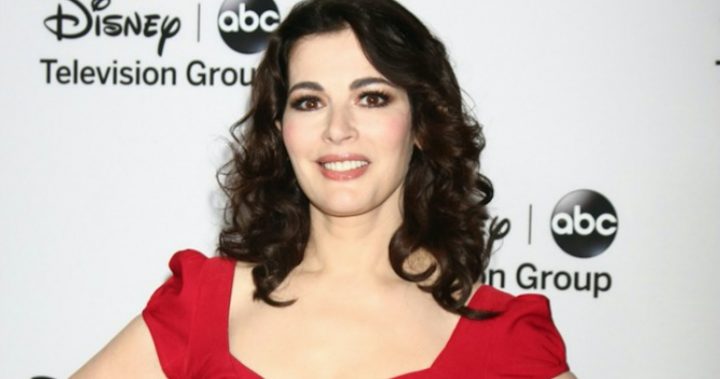 Celebrity cook Nigella Lawson  makes no secret of her soft spot for Australia.
She regularly appears on television Down Under and visits often to promote her books. Part of the reason, she says, is because she loves the laid-back Aussie dining style.
'I love Australia. I find it a very inspiring place. I find the food good, but in a way that makes me feel relaxed," she told Stellar magazine.
And she's created her own version of the Australian pavlova (or the Kiwi pavlova, since rivalry over which nation actually created the meringue confection is fierce). 
While the traditional variety is topped with whipped cream, strawberries and kiwifruit and drizzled with pineapple, of course Lawson's version is somewhat more exotic.
Ad. Article continues below.
"I've got some black pepper and rose water in the base and strawberries lacerated in passionfruit to go on top of the cream," she explains. "A bit of snowy England but also summery Australia."
She posted her pavlova creation on her Instagram account recently.
Ad. Article continues below.
Despite the fancy additions, Lawson freely acknowledges that she's not a trained chef and doesn't  always get a dish right.
"Failure is a really essential part of life, whether in the kitchen or out of it," she told Stellar.
"When some [dish] has gone wrong and been absolutely catastrophic and you can't eat it, you have to say, 'Sorry guys, it's going to be pasta with garlic and chilli pepper and olive oil instead'."
It does look nice, but what do you think – can a traditional pav be bettered? Or is the regular fruit pavlova your go-to dessert for family get-togethers?