Whip buttercream frosting to perfection every time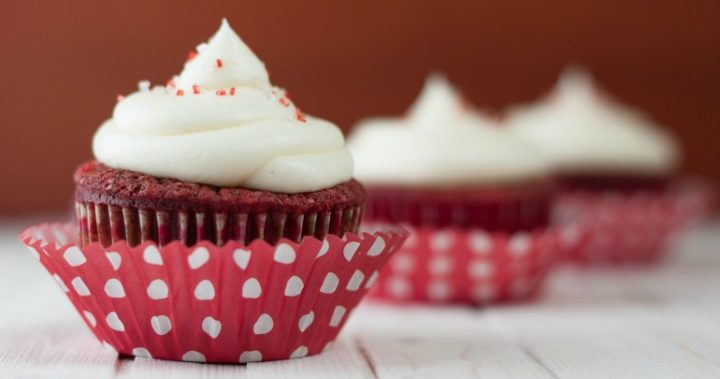 Love tasty frosting? Nothing beats a simple, creamy, sweet buttercream frosting — it's perfect for icing just about anything! Delicious and versatile, buttercream frosting is fantastic to make and great to have on-hand. 
And luckily, you only need three ingredients! But whipping buttercream to perfection isn't always easy, so we chatted with Brisbane-based cake designer Andrea Sotiriou, from Lady Buttercream, to find out how to make light and fluffy buttercream frosting every time. 
"Your standard buttercream [frosting] uses butter, icing sugar and milk," Andrea says. Start mixing the butter (ideally, you want your butter to be soft enough to whip with a mixer, but not so soft it will melt), and icing sugar together, adding milk a teaspoon at a time, until you reach the desired consistency, she says. Just make sure to sift the sugar first to avoid any lumps! 
Good quality butter is a must-have, Andrea says, explaining that, "[It] definitely makes all the difference when it comes to making the perfect buttercream." She advices to always buy the best butter you can afford. 
From vanilla bean to cookies and cream, "you can flavour buttercream in a variety of ways," she says. When adding colouring to buttercream, take more care, she says, explaining that, "When adding liquid (colouring or oils etc) to fat (buttercream) you run the risk of the mixture splitting." To avoid a split mixture, Andrea says, "Adding a bit at a time and mixing in between will ensure perfectly flavoured and coloured buttercream every time!" 
Ad. Article continues below.
The best part about buttercream is that it can be made months in advance! "It can be refrigerated for up to three weeks and frozen up to three months," she says. But just like butter, buttercream goes hard when refrigerated, Andrea says, explaining that, "this is because the main ingredient is butter." Before icing, she recommends waiting until the buttercream is at room temperature. 
"I definitely prefer working with buttercream over any other icing," she says. 
So next time you're searching for the perfect frosting to top your yummy cake, look no further!
What do you think? Will you be trying this anytime soon? Have you used buttercream frosting before?