Pamela Anderson wants Aussie female prisoners to eat vegan meals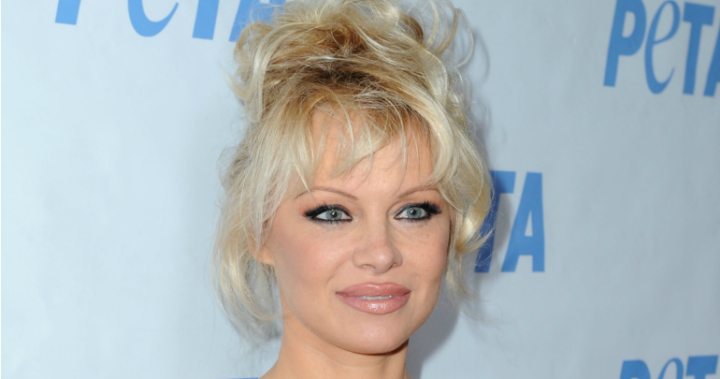 She regularly campaigns for animal rights and is known to follow a strict vegan diet, and now Pamela Anderson is calling for female prisoners in New South Wales to follow a no-meat diet, too.
The former Baywatch star, 50, has written an open letter, published on her website, to NSW Corrections Minister Peter Severin, calling for vegan meals to be served in prisons to help curb violence and reduce healthcare costs for felons.
The actress and model applauded reported proposals to introduce yoga, tai chi and meditation classes to female inmates, and spoke out for changes to meals in her role as honorary director of PETA.
"I read about your plan to rehabilitate female inmates through mindfulness exercises and yoga and wanted to make a suggestion that could further help embrace nonviolence: switching to nutritious vegan meals in your correctional facilities," she wrote.
She said the switch would honour one of the "driving principles" of yoga, by saving animals' lives and would also "help improve the health of the women in your facilities while decreasing long-term healthcare costs".
Ad. Article continues below.
"Numerous top studies have shown that a plant-based diet significantly reduces the risk of obesity and cancer and can even reverse heart disease and diabetes," she added. "What's more, a well-planned vegan diet provides all the nutrients that a person needs at a fraction of the cost of meats and cheeses."
The star used the example of Maricopa County Jail in Arizona, which made the move to vegetarian meals in 2015, to back up her argument. She claims it has already saved US$273,000 (AU $351,624). 
"I hope you use this suggestion as one way to reform the female correctional system in New South Wales," she concluded. "PETA and I would be happy to work with your team to create a low-cost meal plan for your facilities."
Read more: Pamela Anderson pens letter to Peter Dutton about Manus Island
It comes after Anderson published an open letter to Peter Dutton on her website at the end of last year, chastising him over the treatment of both humans and animals on Manus Island.
Ad. Article continues below.
A Corrective Services NSW spokeswoman told Starts at 60 that 13,000 inmates are fed with over 30,000 meals of breakfast, lunch and dinner at 38 correctional centres across NSW, and added: "All meals provide adequate nutrition and comply with legislated food and health requirements. Menus are also varied and meet the needs of the individual inmate, including for religious and cultural reasons."
While prisoners can request a vegan meal, "so far it hasn't proven popular".
What do you think of Pamela Anderson's letter? Do you think this is a good idea, or not?