'I cried for days': Manu butchered by News Corp food critic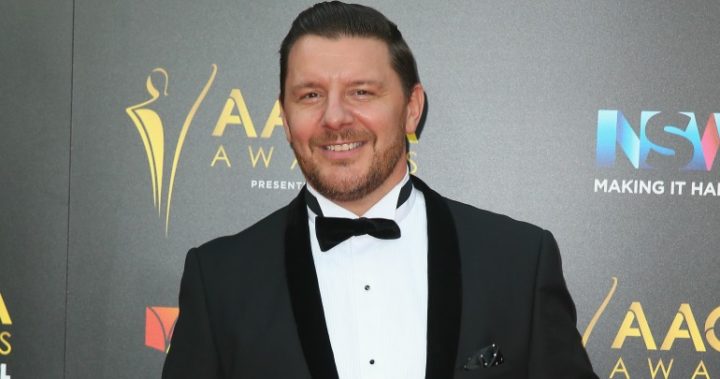 He sure dishes it out, but this celebrity chef can't take it. 
Manu Fieldel, 43, has found himself in a war of words with The Australian food critic John Lethlean over the My Kitchen Rules chef's now-closed Melbourne restaurant, Le Grande Cirque.
Fieldel told this month's edition of Delicious magazine that he was "deeply hurt" by Lethlean's scathing 2014 review of Le Grande Cirque, in which the food critic awarded him a measly one star and said his restaurant seemed "to exist purely to leverage the celebrity of the man". 
"I was angry, angry, angry after I read [Lethlean's] review and then, when my business partner turned around and said we have to close the restaurant, I was gobsmacked," said Manu who, ironically, is about to join the Delicious editorial team as a restaurant critic. 
The celebrity chef now blames Lethlean for the restaurant's closure, explaining it "became a ghost town" after the review was published.
Ad. Article continues below.
"The restaurant became a ghost town very quickly, and that's when my business partner told me we have to close," he said. "That was two weeks after the review… That's when I realised how powerful the critic could be."
Not one to sit back and be publicly dissed, Lethlean hopped in the ring for round two on Monday, writing in The Australian that "Le Grand Cirque did not get one good review, from any mainstream critic. Not one. And when the restaurant closed in June 2014 due, perhaps, to the public's massive disinterest in an ordinary product for extraordinary money, The Australian pulled down the review from its website so as not to confuse readers with 'live' reviews of dead restaurants".
Taking his opportunity to dig the knife in a little deeper, Lethlean also shared his original review of Le Grande Cirque at the end of Monday's column, describing the food as "at best, solid; at worst, a disgrace". Not to mention the madeleines described as having the "textural character of a stress ball" and the dining area boasting "the aesthetic subtlety of a fast food joint", it's well worth a read. 
What do you think? Do you feel sorry for Manu? Do you think he overreacted? 
With Facebook removing news sites from your feeds we ask that you sign up for Starts at 60's emailers here. And to keep us on your wall, join some of our new Facebook groups and clubs:
News Junkies Club – Australia
News Junkies Club – USA 
See news on the change and links to all our other clubs and groups here.