February's best buys: Broccoli is out, corn and grapes are in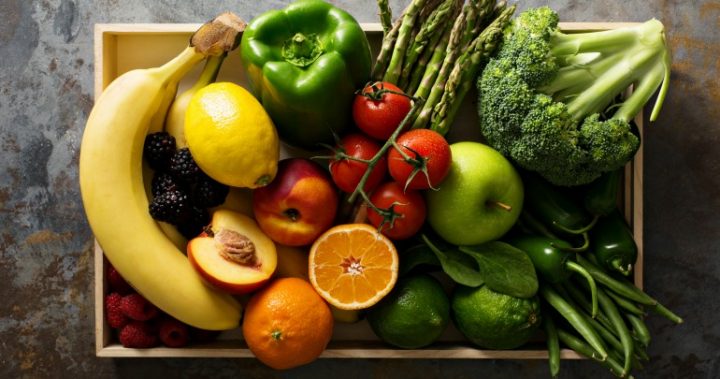 Nothing beats biting into a juicy summer fruit or digging into a fresh garden salad. 
But with supermarkets supplying many kinds of produce all year round, it can be hard to remember which is actually in season and at its best, so we chatted with Jane Schmidt from Brismark, the company behind the huge Brisbane Produce Markets at Rocklea,  to find out what's perfect to eat right now and what's on its way out.
She says stone fruits are hitting their peak in early February, with plums, nectarines and peaches in prime condition, but that that will start to drop off at the end of the month, so enjoy great flavour while you can. 
Blueberries continue to be a great choice in February, while grapes and lychees are also at their best now. If you've got a grape glut, don't just eat them as snacks – they also work well in salads or paired with cheese (roasted red grapes work best!). "Grapes when they first start coming in season can be a little sour, but now they're getting into the part of the season when they're really great to eat," Jane explains.
Roman and cherry tomatoes are everywhere this month, as well as rockmelons and watermelons. The veggies at their best include garlic, beans, zucchini and leafy greens, so prepare to experiment with salads and stir-fries.  There's also an abundance of polka dot corn, the sweetest and juiciest corn around.
Ad. Article continues below.
"(Polka dot corn) have a bit of white kernels with the yellow. A lot of people assume it's not ripe, but it's actually the sweetest corn to eat," Jane says. 
A new season of Granny Smith apples, which are fantastic for cooking, are set to hit stores this month, along with pears and figs. New Zealand-grown avocados are expected to arrive this month as well, so expect prices to drop! 
Now is also a good time to stock up on mangoes, as we're certainly seeing the last of this popular summer fruit.
Due to the heat, many veggies are suffering, resulting in a more limited supply of capsicum, mushrooms, broccoli, onions and potatoes. "Heat does affect vegetables in general, it definitely knocks around broccoli and cauliflower and the quality of potatoes and onions," Jane explains.
And if you're keen to try something different, dragon fruit is at its peak now. Try squeezing a little bit of lemon or lime on the fruit before you bite into it. "If you squeeze lemon or lime over (dragon fruit), it brings out the flavour and breaks down the fruit a bit," she says.
Remember, you can enjoy the taste of any fruit or vegetable all year-round by preserving it. You can read more about modern and traditional preservation methods here. 
Are you sad to see mangoes go? What's your favourite fruit or vegetable?