Cut-price Kaufland looks set to pile the pressure on Coles, Woolies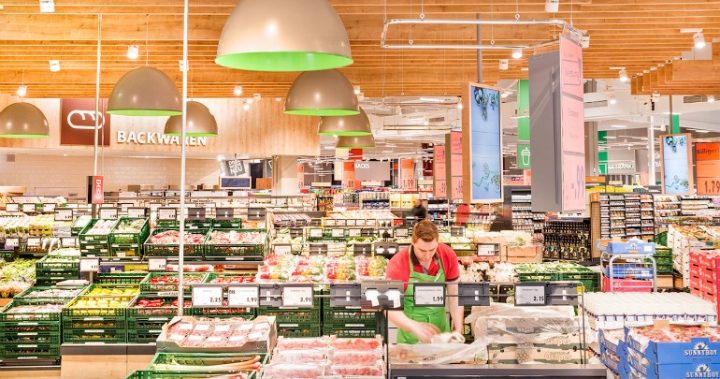 Australia's supermarket giants Coles and Woolworths are about to get another fierce competitor, in the form of a giant European chain called Kaufland.
Kaufland, which is owned by the same company that owns Lidl (a discount supermarket chain that's similar to Aldi), is one of the biggest grocery providers in Europe but has only just bought its first Australian site, according to reports.
The company has snapped up a property on the edge of the Adelaide CBD, The Advertiser reported, where it will put its flagship Aussie store.
Unlike Coles, Woolworths and Aldi, Kaufland runs warehouse-sized shops that are more similar to America's Costco, where it sells a wide range of products from fresh food to electronics and whitegoods. 
The company's Australian website makes clear that this is just the beginning of an Aussie onslaught, saying that Kaufland has "an ambitious Australian investment and development program," and is always looking to buy suitable properties.
Ad. Article continues below.
Retail expert Gary Mortimre told Smart Company that Kaufland was like the Super Kmarts of the 1980s.
"It would be a destination retailer in the sense that you'd need to get in your car and drive out there," he said.
Incumbents Coles and Woolworths have already felt pressure from cut-price upstart Aldi, which has won over many shoppers with its low prices, and is steadily increasing its Australian-sourced product range in order to add to its appeal.
Meanwhile, US e-commerce giant Amazon is heading for Australia's shores. In August it took a lease on a warehouse in Melbourne but hasn't put a date on its Australian launch.
As the Australian Financial Review pointed out on Saturday, though, it's not just supermarkets that should fear the arrival of big foreign competitors.
Ad. Article continues below.
Many local specialty stores are already struggling – the newspaper cites the closure last year of Dick Smith and Masters, while Amart Sports is due to disappear by the end of this month – due to the rise of e-commerce and the fact that many Aussie consumers are weighed down by big energy bills and large mortgages, the AFR says. 
Large competitors from overseas, that can cut prices because they have economies of scale, just add to the threat.
As one retail analyst said recently, for years Aussie retailers have been insulated from significant international competition, allowing them to set local prices that consumers had to accept. Now, however, the retailers have to dance to the consumers' tune.
What's your view on this – do you like the lower prices international competition brings, or are you worried about the jobs that will be lost as local companies close?