Starts at 60 Meetup at the World's First Mobile Piano Bar!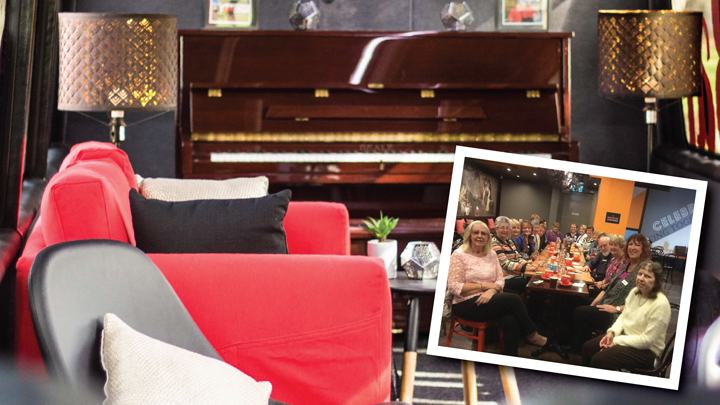 July 12, 2016

1:30 pm - 3:00 pm
Remember when piano bars were all the rage?  When people came together to listen to the tinkling keys and crooning voices, singing loudly to the tunes we all know? You're invited to revisit those wonderful days with fellow Starts at 60 readers.
The World's First Mobile Piano Bar is currently touring around Australia thanks to our sponsors at AAT Kings. This luxury "piano bar coach" has been transformed into a lounge and bar, complete with upright grand piano. Click here to learn more.
For Brisbane readers, we're hosting a special Starts at 60 event on Tuesday the 12th of July from 1:30pm to 3pm at Melange Café, Roma Street Parkland. Join us as we gather around the piano and enjoy an afternoon of drinks, nibbles and sing-a-long fun. It's a novelty we just can't resist! RSVP below!
For those elsewhere in Australia, AAT Kings have plenty of extra piano bar events coming your way! Click here for a full list of times.
Will we see you there? RSVP below!