Starts at 60 Tuesday Meetup - Frankston - VIC *CHANGED VENUE***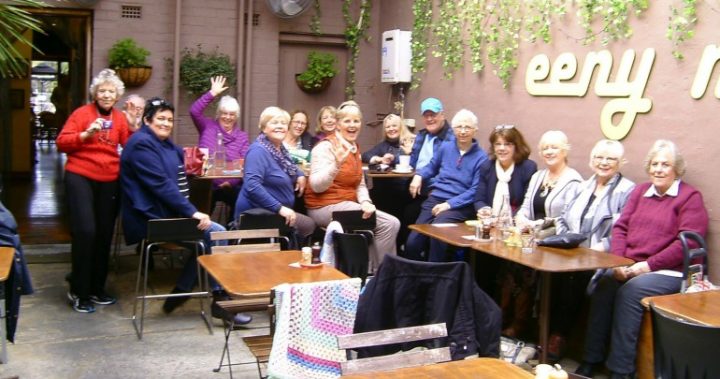 July 4, 2017

10:00 am - 12:00 pm
THE VENUE HAS CHANGED FOR THIS MONTH'S MEETUP, AND WILL NOW BE AT:
10am at Sofia Frankston
5N Pier Promenade,
Frankston Waterfront,
Frankston VIC 3199
Please note: this group will be starting a little earlier at 10am.
Starts at 60's monthly Coffee Meetups are a great way to meet new people in your local community!
These social gatherings are held throughout Australia & NZ on the first Tuesday of every month between 11am and 1pm.
Simply RSVP below (so your host knows you're coming) and turn up to meet fellow over-60s in your local cafe. You can buy your own coffee and snacks there.
This is a great chance to enjoy cake, a cuppa, and make a new friend or three!
If you have any questions, please email us at [email protected]
Eeny Meeny
96 Young St
Frankston VIC 3199
Please RSVP below to make sure your host knows you're coming! (Or simply email your name and meetup location to [email protected])