Living With Psoriasis: An Information Evening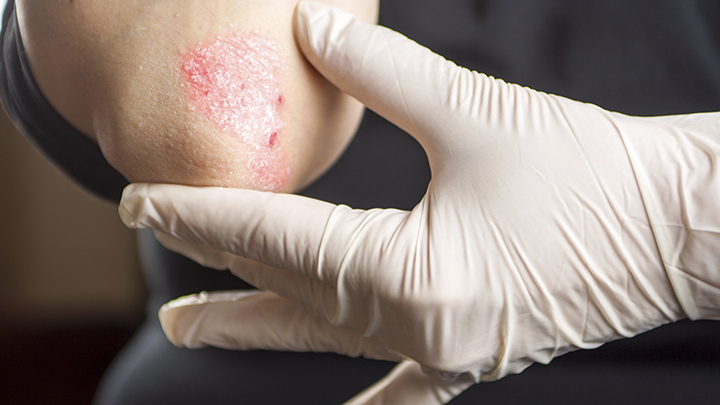 October 29, 2015

7:00 pm - 9:00 pm
Abbotsford

Victoria Australia
Presented by Salubre Health Solutions in conjunction with Psoraisis Australia for World Psoriasis Day
Join Dr Irene Prantalos, Dr Alice Rudd, Dr Shefton Parker and Nicole McLean this World Psoriasis Day for 'Living with Psoriasis' – an information evening at the Abbotsford Convent, October 29th at 7pm.
Psoriasis is a long-term, chronic skin disease which causes red, itchy, and scaly patches of skin. It is caused by skin cells growing too quickly and building up into thick patches, which range in size from very small to quite large.
Psoriasis is most common in adults, but children and young people can be affected as well, and can often feel anxiety and hopelessness because the disease is difficult to treat. People with psoriasis are more likely to suffer from diabetes, heart disease and high blood lipids.
Hosted by Salubre Health Solutions, in conjunction with Psoriasis Australia, the 'Living with Psoriasis' information evening will bring together leading experts in the field of psoriasis management to educate and empower psoriasis sufferers and their families, by bringing attendees up-to-date treatments from conventional and complimentary therapies.
'Living with Psoriasis' is a FREE information session with anyone with an interest in Psoriasis encouraged to attend.