Journey to Retirement Seminar (Aveo Durack, Brisbane)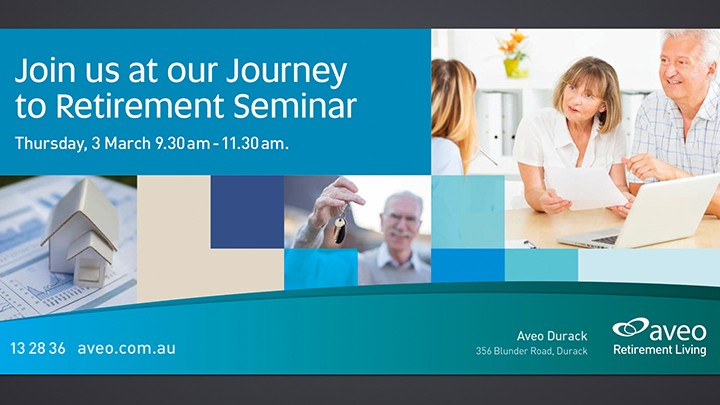 March 3, 2016

9:30 am - 11:30 am
Come along to hear industry leaders discuss the journey to retirement living.
Aveo Durack is hosting a free seminar with a range of leading industry providers. You will get advice and tips for each stage of your retirement journey, from selling your home to understanding your finance options.
Exhibitors include:
Real Estate Expert
Annum Finance
Steadfast Lawyers
Beacon Aged Care & Retirement Specialists
Task Tamers Downsizing Experts
Meet the residents
WHEN: Thursday, 3 March from 9.30am-11.30am
WHERE: Aveo Durack, 356 Blunder Road, Durack
RSVP: Call 13 28 36 by Monday, 29 February
We look forward to seeing you there!