Free Women's Health Checks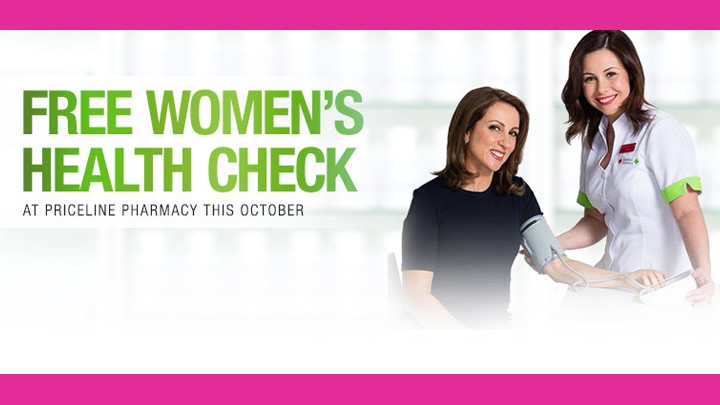 October 1, 2015 - October 31, 2015

8:00 am - 5:00 pm
For the month of October, Priceline Pharmacy is offering free women's health checks. These sessions include:
Lifestyle discussions
Discuss your diet, exercise and smoking habits and get some handy tips.
Cholesterol test
A blood test to determine total cholesterol. Please note: you do not need to fast for this test.
Breast check instruction
Learn the proper technique to check for lumps. The Pharmacist will demonstrate with a model latex breast.
Blood pressure reading
A simple test done with a cuff around the arm.
Anaemia screening
A pin prick blood test to establish haemoglobin levels. This can indicate if there's a risk of anaemia.
Weight evaluation
Weight and height are evaluated to provide a BMI (Body Mass Index) number.
Click here to learn more and make a booking.