You won't believe this 11-year-old's voice as she sings along with Barbra Streisand in a beautiful 'Somewhere' duet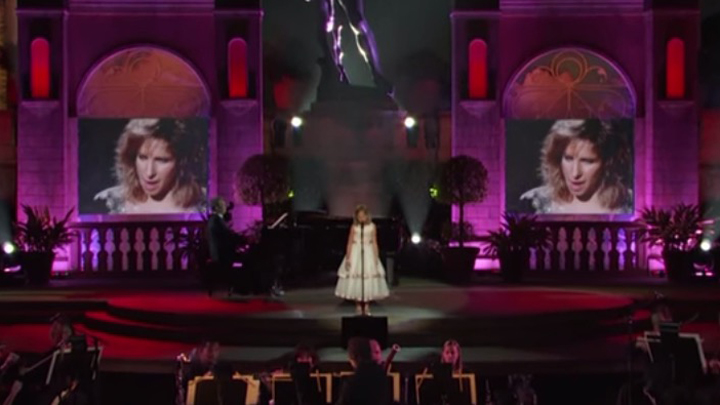 Barbra Streisand's iconic 'Somewhere' rendition from West Side story is something in itself. Beautiful, soaring vocals have made this song a true classic. Who knew an 11-year-old could take it on?
Jackie Evancho is a pop-opera prodigy and at such a young age, she had the unique opportunity to blend her own voice with one of the world's most recognisable female singers.
"[Jackie's] a crossover artist," says David Foster, who produced the track. "At that young age she already has pretty definite ideas of who she is and what she wants to do".
The vocals you hear in the video from Streisand were recorded in 1985 and although she didn't sing with Jackie on stage, she approved of the mini-me.
Here's the amazing video of Evancho and Streisand singing "Somewhere."
Ad. Article continues below.
What did you think? Does Jackie have what it takes?