Yep... Harrison Ford has definitely still got it!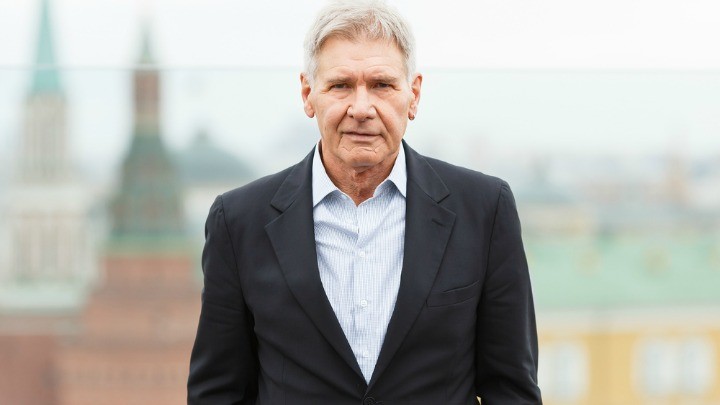 As the leaked image below shows, Harrison Ford has still got what it takes to make whole galaxies swoon. And, considering the horrific plane crash he survived last year, the star is in fine form.
Appearing on the Jimmy Kimmel Live talkback show in the US, Ford had the host in stitches with a dry wit. He and the host were both dressed in Halloween costumes.
"I'm a dog in a hot dog suit," asked Ford. "What are you?"
Kimmel, dressed as Princess Leia replied, "I'm your lover. You don't remember me from the '70s? We had quite a thing."
Harrison Ford talks #StarWarsTheForceAwakens in his Halloween costume on #JimmyKimmelLive https://t.co/jE2Kn7r4BL pic.twitter.com/NHAo7HBQbH

— Variety (@Variety) November 1, 2015
Ad. Article continues below.
Ford spoke about the moment the engine of the light plane he was flying failed: "I remember the engine stopping, I remember that part very well, he said."
He recalls speaking to the control tower, but nothing else until five days after the accident. "I'm told by the doctors that the amount of general anaesthetic I got induced a kind of retrograde amnesia," he told Kimmel.
Ford refused to be cajoled into saying anything about the new Star Wars film in which he reprises his role as Hans Solo but maintained a whacky banter in his strange costume.
Today, however, Ford appears in a whole different costume in the leaked new poster for the Star Wars film, which opens in December. He has the same steely-eyed stare and intensity we fell in love with all those years ago:
Ad. Article continues below.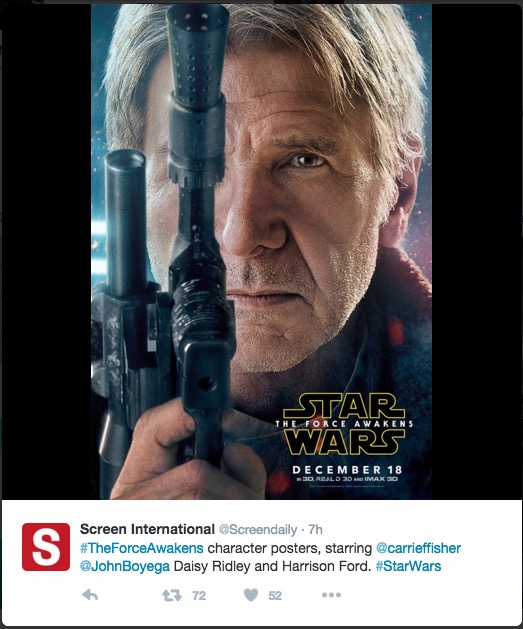 Are you a fan of Harrison Ford? Did you see the first Star Wars films and will you take the grandkids to see this one?