Wow! Can you believe Sophia Loren is 80 in these pics?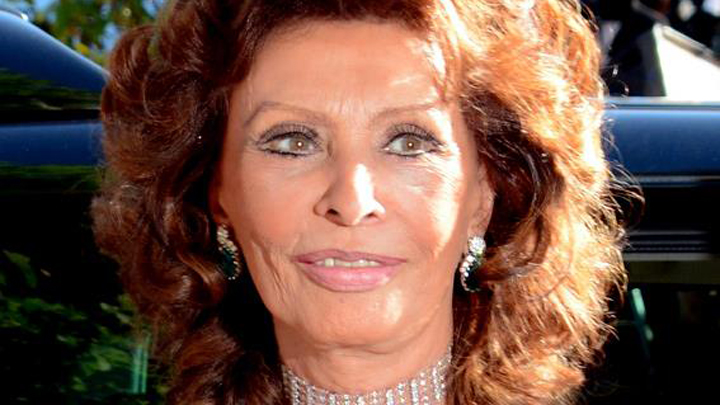 It's hard to believe that one of the most beautiful women of our time is now in her 80s, and continuing to look radiant.
Sophia Loren stepped out at the Los Angeles premiere of Dark Places recently and has shown that her famous hourglass figure has not aged a day.
The Italian screen siren wore a revealing dress with her glasses and stunning jewellery.
Dark colours seem to be in Sophia's wardrobe however she still looks ravishing given her age. But it isn't slowing her down, last year she told Good Morning America hosts that she wasn't a fan of plastic surgery and, "You have to follow the laws of life".
"I like myself as I am. I like my skin. I don't want [a plastic surgeon] to take it away from me. So I couldn't do anything, really".
Ad. Article continues below.
Later this year, Loren will star as the heartbroken Angela in short film Human Voice.
The actress looked to be enjoying herself as she posed with directors and fellow actors.
Take a look at the pics below and tell us what you think of her look: