Would you go this far for your pets?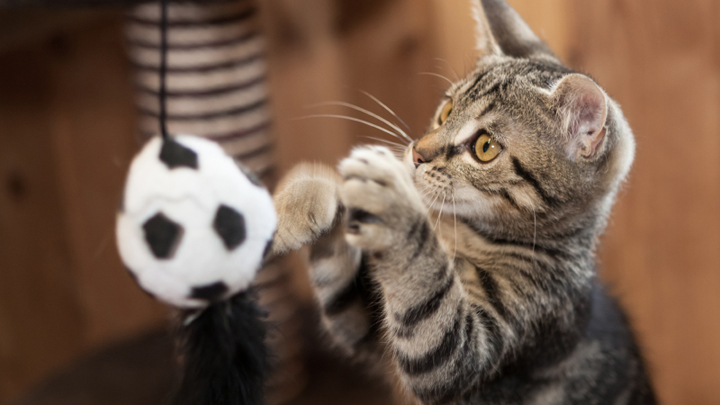 An American cat owner has gone to the nth degree to show his love for his cats. No, he isn't feeding them premium cat food or showering them in gifts – he has built an amazing playground for his cats in his house.
Ad. Article continues below.
Peter Cohen from California has spent more than US$50,000 on his renovation, and has turned his home into a paradise for his furry friends…all 14 of them including Cheesecake, Chocolate, Heather, Butt, Crumple, Rumple, Cookie, Poppyseed, Curo, Newi, Secret, Wasabi, Coffee Bean and Donut.
All of his cats are rescues and his housemates say that they cannot live without them.
His house is decked out with spiral walkways, shelves along walls, tiny stairs, plus ledges, poles and scratching posts, and really has to be seen to be believed.
But what about all that mess? Peter has litter boxes stashed in cupboards, with an expensive ventilation system to regulate the air and keep out smells. There are also 5 Roomba vacuums roaming about the house.
Check out this video of his impressive abode and tell us, would you go this far for your pets?: