Would you drive a car that fits into any small space....by going in sideways?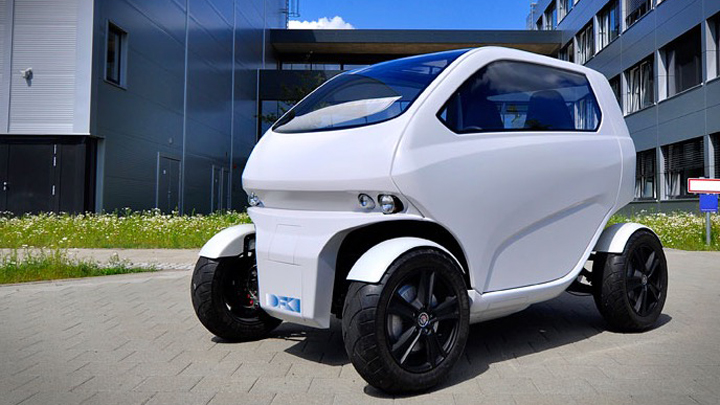 We've all been there: sitting in the shopping centre carpark for what seems like hours, keeping our eyes peeled for every and any small spot, wondering whether we could squeeze in there. Well, there's now a car that gives you that option, all with minimum fuss and a bit of sideways driving.
Sideways…what? Yep, the car being dubbed the 'crab car' has swivelling wheels that allow you to fit into those tight spaces with ease.
It looks like something straight out of a science fiction novel, and acts like one too. Not only can the EO Smart Connecting Car 2 drive sideways, it can reduce its own size by 80cm.
CNN reports that a team of German engineers came up with the amazing new car and have been refining their smart micro car project for the last three years.
The team, based in Bremen, Germany at the DFKI Robotics Innovation Center, have created a completely flexible vehicle that drives just like a regular car but because each wheel is powered by its own motor, it can also drive sideways, allowing it to slide into tight spaces in cities and suburban areas where parking is limited.
Ad. Article continues below.
Timo Birnschein, project manager for the vehicle, said "The whole process – the transition between normal driving and driving sideways – takes about four seconds". It's pretty amazing, don't you think?
At the moment, the EO Smart Car can reach speeds of 65kmh and is able to drive between 50 and 70km on a single four-hour charge of its battery.
Mr Birnschein said, "It is able to reduce its own size by about 80cm, which makes it almost as small as a bike in length. And with this kind of feature you can go into very tiny parking spaces," he says. "You are still able to turn on the spot, you are still able to drive sideways and you are still able to connect to charging stations, for example".
The car has been envisioned as part of an urban car-sharing scheme, which are popular overseas. When you need a car, you simply go to a docking station, pick up the car and go.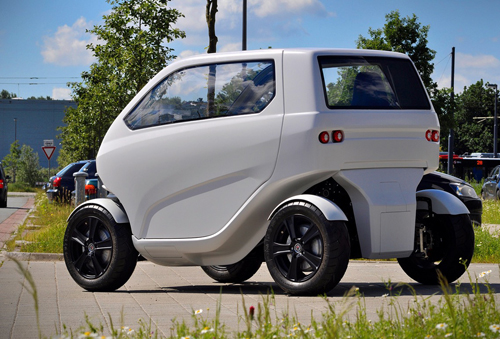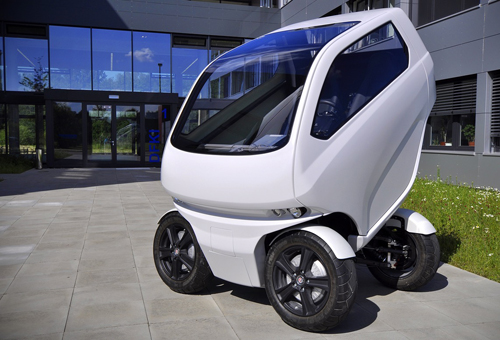 Ad. Article continues below.
Take a look at the pics and tell us, would you drive a little car like this? Would it suit your needs?