Would you do this in front of your grandchildren?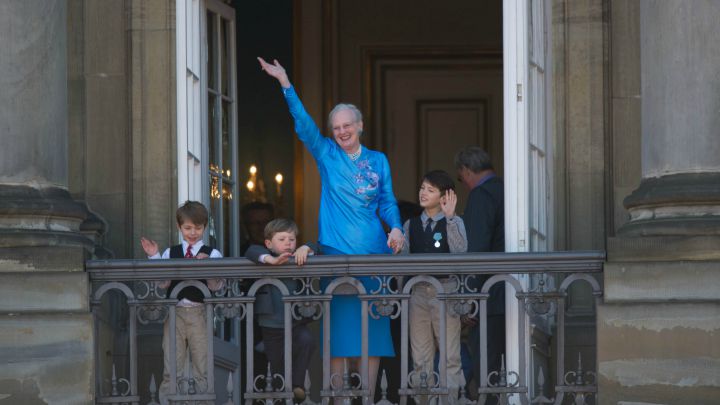 Denmark's Queen Margrethe is a smoker. She loves a cigarette, and has defiantly continued to smoke despite being urged to quit many times by her family and through public opinion and pressure in the media.
The 75-year-old monarch has fanned the flames of criticism once more after being spotted last week puffing away on a cigarette while holding her young grandchildren's hands. The photo was taken during a photocall at the royal family's summer residence Gråsten Palace. Pictured are 10 members of the royal family spanning three generations as they enjoy a stroll through the garden.
The Queen lit up in full view of photographers as the royal family walked through the palace gardens ahead of their annual portrait.
The Queen was standing right next to her half-Australian grandchildren holding Princess Isabella's hand and walking alongside four-year-old Prince Vincent as she smoked. The rest of the royal family including Crown Prince Frederik  (who is also thought to be a smoker) didn't appear to bat an eyelid.
Here in Australia, while most smoking laws are the responsibility of State and Territory governments, there are some Federal laws regarding smoking that are nationwide.
Ad. Article continues below.
Many states have strict tobacco laws, which ban smoking in cars when anyone under the age of 16 in the vehicle, and within certain distances of playgrounds and schools. 
As grandparents we are role models for our grandchildren and they hear and see everything we do when we are with them so we have a responsibility to make sure that we set a good example when we are with them.
She may be the queen of Denmark, but is it OK for anyone to smoke in front of their grandchildren or should we hide our vice from them, even if we have made a conscious choice to continue lighting up?
What do you think of Queen Margrethe sparking up alongside her grandchildren?