World's Most Beautiful Woman revealed... and she's 50!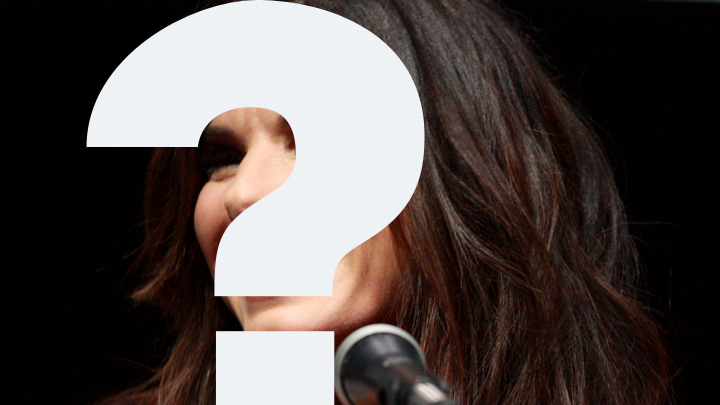 People magazine has just revealed the World's Most Beautiful Woman for 2015, but it isn't someone who is in the spotlight a lot lately. She's also 50!
So just who is this beauty? It's stunningly beautiful and down-to-earth actress Sandra Bullock.
Sandra has been a well-known actor for many years and had her breakthrough role in Speed in 1994. Since then, she has starred in Miss Congeniality, Gravity, Crash, The Blind Side, The Heat, The Lake House, Extremely Loud & Incredibly Close, plus close to 40 other credits, not to mention a Best Actress Oscar for The Blind Side in 2009.
The selection of Bullock as World's Most Beautiful Woman is the first time someone of her age was chosen – she's the most mature woman to receive top honours in the history of the list. It is a clear sign that beauty knows no age.
Last year's cover girl was 12 Years A Slave actress Lupita Nyong'o, and Gwyneth Paltrow in 2013.
Ad. Article continues below.
Sandra, however thinks the accolade is "ridiculous", reports CNN.
"Real beauty is quiet. Especially in this town, it's just so hard not to say, 'Oh, I need to look like that,' " she told People. "No, be a good person; be a good mom [sic]; do a good job with the lunch; let someone cut in front of you who looks like they're in a bigger hurry. The people I find most beautiful are the ones who aren't trying".
We couldn't agree more, Sandra!
The 50-year-old mother is enjoying life with her 5-year-old son and said candidly, "I was putting him to bed and told him that even when I'm old and gray and more wrinkly than I am now, I'll still love him and want to tuck him in," she said. "And he asked why I have wrinkles, and I said, 'Well, I hope some of them are from laughing so much.' And he touched my face and said, 'You're not old, you're just happy.' "
Ad. Article continues below.
Sandra Bullock's hit movie 'While You Were Sleeping' turns 20! http://t.co/CetAR9I8xs#MostBeautifulpic.twitter.com/DWOMtDRNUJ

— People magazine (@people) April 22, 2015

 
What do you think of the selection of Sandra Bullock as People's World's Most Beautiful Woman? Is she? Who else deserve the honour? Tell us below.